5 Female Olympians Who Rocked The Rio Games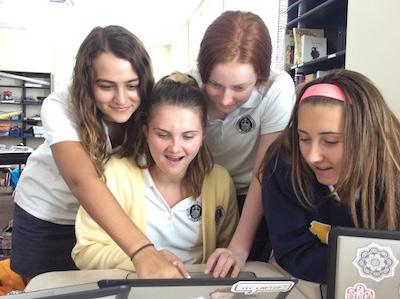 In the world of professional sports, the Olympic Games are the one event that occurs every four years that are the pinnacle of every athlete's career. They require much preparation that includes years of training, failure, and triumph. The Olympics features teams of strong-minded professionals from 207 countries and unites them as one over the course of a couple of weeks through.
This event creates an atmosphere that allows all people to realize the beauty and intensity of female athletes. These female athletes, at the peak of their careers, are inspiring women everywhere to be more confident in everything they do.
Junior Ashley Anderson shares, "Female athletes are so motivational because I can relate to them and they make me want to work harder."
Below are five strong women who have changed the standards for female athletes.
Elaine Thompson
Usain Bolt and his track legacy are passing the torch to the most recent Jamaican track star, Elaine Thompson. As a senior in high school, Elaine Thompson did not even make the track team. Fast forward five years later to 2015, and she owned the record- breaking time of 10.84 seconds in the 100- meter. At the 2015 Outdoor World Championships, she clocked 21.66 seconds in the 200-meter run but lost by 0.03 seconds to Dafne Schippers. Ultimately, Thompson did not let her silver medal in Beijing keep her from being victorious in the 100m and 200m double in Rio, which had not been done since 1988. Unlike most athletes, Thompson was not destined for greatness as a young girl, which is what makes her such a motivating and successful athlete.
https://twitter.com/FastElaine/status/767142627816779776
Simone Biles
Already holding three straight world championship titles, Simone Biles came to Rio ready to dominate her first Olympic Games. By August 16, Biles had already won three gold medals and a bronze medal for her beam performance. Yet, her finish on the beam did not keep Biles from performing a nearly perfect floor routine with a score of 15.966 and an extremely high level of difficulty. Winning four gold medals and a bronze at a single game has placed Biles as the world's greatest gymnast of all time.
As a gymnast, sophomore Alexis Ortega comments, "Simone Biles is inspiring in the sense that she is always confident and she's always able to get back on track because she knows what she is capable of."
 Yusra Mardini
Although her time in the 100-meter butterfly was not fast enough to allow her to advance to the semifinals, Mardini is greatly admired as being one of the most inspiring members of the Olympic Refugee Team. Yusra Mardini and her sister fled from their home in Syria and planned to travel to a Greek island during the Syrian War in 2014. While crossing the Aegean Sea, the overcrowded dinghy they were traveling on, which was intended to carry 6 passengers but actually held 20 people, began to sink and only the two sisters and two other men knew how to swim. After pushing the small boat for three hours in open water, they saved the lives of every passenger on the boat. Mardini still has no national anthem, but she is not letting her tragedy discourage her talent as an athlete.
https://www.instagram.com/p/BJHdWUnD74W/?taken-by=mardini.yusra
Oksana Chusovitina
This Uzbekistan athlete is reported to be the oldest Olympic female gymnast in the history of the sport. Oksana Chusovitina attended her seventh Olympic Games with the same determination and fierceness that she had brought to her past six. Chusovitina's return to the games is rare since injury usually ends the careers of female gymnasts before their mid-twenties. It was nearly unimaginable when she qualified for the vault finals in Rio with a score of 14.999. Although she did not walk away with any medals this year, she was able to leave with pride for being able to prove the normal standards for female gymnasts wrong.
Katie Ledecky
Katie Ledecky is truly a swimming prodigy, especially in distance events where she continues to obliterate world records. Since the London Olympics, Ledecky has strived on becoming the next Michael Phelps. Before she even started her last race in Rio, the-800-meter freestyle, she had already left her mark in every prideful American's heart by having won four medals: one silver and three gold. However, on day seven of the Rio games, Ledecky won her third individual gold medal with a record-breaking time of 8:04.79 in the women's 800-meter freestyle, with second place trailing 11 seconds behind her.
Sophomore swimmer Katie Taulbee remarks, "Everyday that I am in the pool and I think about how hard a set is or how much my muscles and joints are aching, I think about how much effort it took for Ledecky to win the 200, 400, and the 800 freestyle."
Took @katieledecky awhile to get through the MEDAL detector. #Gold pic.twitter.com/bMmu4MbEv4

— MLB (@MLB) August 24, 2016
Freshman, Rachel Brown, states, "Female athletes show us that women can be just as good as men in the Olympics. Female athletes inspire us to be something greater than ourselves."
Through their sports, each of these women has contributed to making everyday women believe they can pursue any dream or passion, despite the tough encounters that lie on the road ahead.