Softball Steps Up to the Plate with Conditioning
On Oct. 4, the Academy softball team began conditioning especially early thanks to new varsity coach, Bo Longshore. The team currently conditions about three times a week.
With years of experience, including coaching two Little League World Series winning teams, Longshore brings a new approach to preseason conditioning.  For the team, this means many different types of drills and running. His focus remains on the fundamentals of the game, as expressed through the drills he chooses. Longshore is assisted by coach Jeff Krone. Chloe Boos ('19) has previously had Longshore as a coach in both little league and travel teams. She has known him for years and has grown comfortable in his coaching style. 
"Coach Bo is one of my favorite coaches, he works us hard, but we don't mind because of how committed he is to our team," said Boos.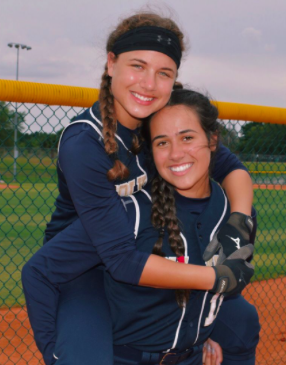 LoSauro has been on the team for four years now. This year she will be Academy's starting shortstop. She just committed to Florida Southwestern to play softball in college.
Proud to announce that I have verbally committed to further my education and softball career at Florida Southwestern, Go Bucs 💜💜 pic.twitter.com/2CLb2eWUg0

— lyss☻🇮🇹 (@alyssalosauro) October 5, 2017
"I'm happy that softball conditioning started early this year so we can get to know each others' strengths and better ourselves as a team. In previous years our conditioning didn't start until January. The whole team is practically new this year, so the earlier we start, the closer we will become," said LoSauro.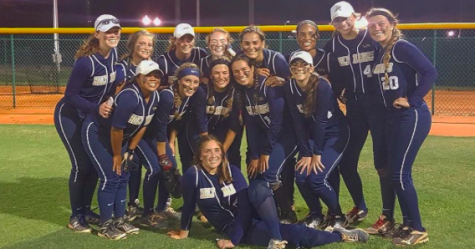 The team hopes that their early conditioning may bring a season as successful as last year's. Last season, Academy's record was overall 15-8, and in districts they went 9-1. The team progressed all the way to the State Quarterfinal where they ultimately lost.
Tryouts for the 2018 season will be held on Monday, Jan. 22. The spring sport officially begins on Feb. 13, with the first game at Academy against Bishop McLaughlin Catholic High School.