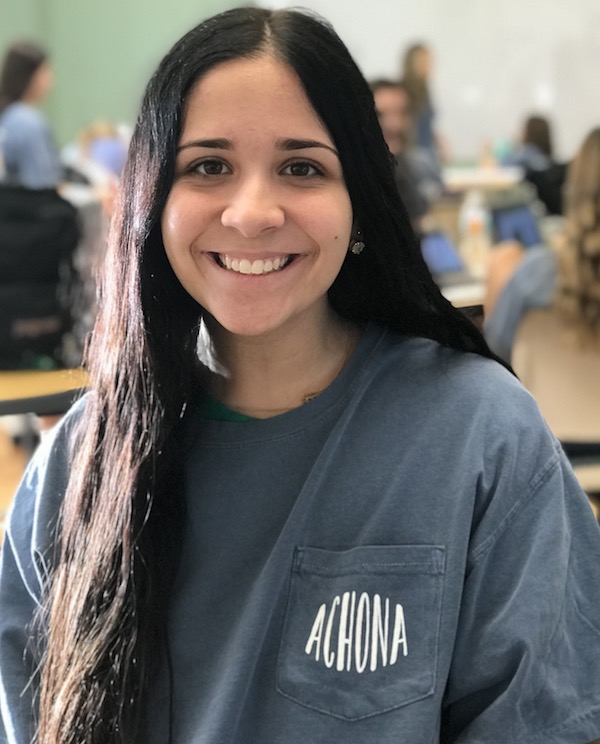 Gabriella Jordan is an Academy senior, a first-year journalist, and a Senior Staff Writer. Gabriella is known in the halls of Acadmey as Gabi, and her closest friends enjoy referring to her as goob. Gabi is involved in the Teen Leadership Council and is a foundress of the Gender Equality Club. During school, Gabi finds herself happiest in History class and is hoping to pursue a career in criminal justice. She has a passion for making everyone laugh because she feels that everyone deserves to have someone to lift their spirits.  When she is not fulfilling her duties as a student, she has a unique interest in playing dominoes with family and friends. Gabi loves going to her favorite spanish restaurant
El
Gallo de Oro
because she loves embracing her hispanic heritage.
Gabi listens to a variety of music genres and jams out to her
spotify
playlist when she is stressed out. Gabi is looking forward to events significant to Academy such as Silver Coffee, Senior Retreat, and receiving red roses at graduation. Gabi's hopes to attend either  
The University of Alabama
, Florida State University, and Florida Atlantic University when her time at Academy is over.
Gabi Jordan, Senior Staff Writer
Apr 25, 2018

The Debate Has Come to an End: Which Wing Place is the Best?

(Story)

Apr 13, 2018

Softball Team Travels to Naples

(Story)

Mar 23, 2018

Empowering Women at AHN

(Story)

Mar 08, 2018

5 Underrated Places to Find Bathing Suits

(Story)

Feb 28, 2018

7 Things To Do Around Tampa Bay

(Story)

Feb 20, 2018

Jaguars' Softball Score First Official Win

(Story)

Feb 07, 2018

Wash Your Shampoo Worries Away

(Story)

Jan 18, 2018

A Look Into Jaed's Journey

(Story)

Nov 30, 2017

Dominoes Take Over Riverside Heights

(Story)

Nov 13, 2017

Say Good-Pie to Basic Pie Recipes

(Story)

Nov 09, 2017

Lockers vs. No Lockers: The Great Debate

(Story)

Oct 30, 2017

Academy Hosts 12th Annual Trunk or Treat

(Story)

Oct 25, 2017

Softball Steps Up to the Plate with Conditioning

(Story)

Oct 13, 2017

Jaguars "Kill" Volleyball Senior Night

(Story)

Oct 06, 2017

Upcoming Concerts to Attend in Tampa

(Story)

Sep 28, 2017

Hurricane Maria Hits the Caribbean

(Story)