America's "Single Biggest Threat": ISIS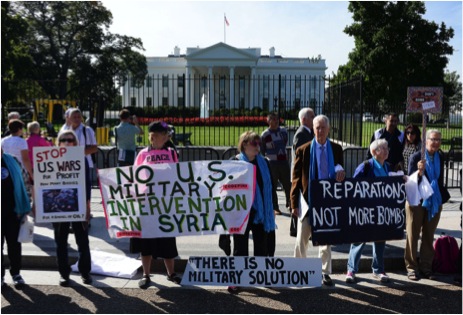 ISIS, the Islamic State in Iraq and Syria, is a prominent threat to countries and religions around the world. For months now, ISIS has been terrorizing countries like Isreal and religions like Catholisism in the Middle East, causing men, women, and children, to flee from their homes.
Recently, the United States and partnering countries such as Saudi Arabia and other Muslim countries, have begun airstrikes against ISIS. However, there have been reports of intelligence gaps, claims of very little impact from the airstrikes on the ground, and a seriously "underestimated" rise of ISIS. In a 60 Minutes interview, President Obama stated that they had "underestimated" what ISIS was doing in Syria.
ISIS has beheaded two American journalists and a British aid worker, driven Catholics from the city of Mosul, where they have worshiped for 2,000 years, and claims that is has established its own nation in that region. On August 18, 2014, Pope Francis tweeted:
So many innocent people have been driven from their homes in Iraq. Lord, we pray they may go back soon.

— Pope Francis (@Pontifex) August 18, 2014
Senators John McCain and Lindsey Graham have both warned President Obama of this ISIS threat before. In a tweet he posted on September 9th, Senator John McCain wrote:
Pres Obama claims Intel Community missed #ISIS threat- but @GrahamBlog & I saw it. Our Oct 2013 op-ed @ForeignPolicy: http://t.co/sbZdA20ton

— John McCain (@SenJohnMcCain) September 29, 2014
Senators McCain and Graham, however, are not the only ones claiming to know about the ISIS threats. According to Fox News, Rep. Michele Bachmann said that this could not be from a lack of intelligence, "we knew about it for years." She also stated that "Obama could be laying the groundwork for a WWIII."
On September 18, 2014, Secretary of State, John Kerry, stated before the House Foreign Affairs Committee, that "Early this summer, the ISIL threat accelerated when it effectively obliterated the Iraq-Syria border and the Mosul Dam fell. And there are complicated reasons for why that happened. It's not just a straightforward they-ran-over-them deal. It has to do with the kind of army that Prime Minister Maliki began to create. It has to do with Shia and Sunni. It has to do with a lot of other ingredients." He also said that they have doubled their efforts, launched 150 airstrikes, engaged ISIS, and stressed how important it is to understand how complex this situation is. He spent his last days in Europe in the Middle East "building this coalition together" with other countries.
Eventually America and its allies will have to put boots on the ground to stand up and protect the threatened religions, countries, and people. We need political, economical, and military unity between our allies and other Middle Eastern countries to work together so that the ISIS threat can be diminished and ultimately eliminated. Until that day comes and ISIS falls,"Let us not forget the cry of Christians and all vulnerable populations in Iraq." – Pope Francis
Leave a Comment
About the Contributor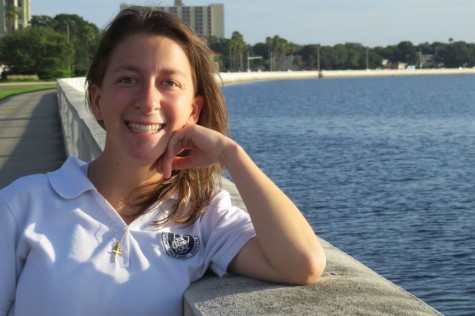 Jeanine Ramirez, News Editor
Jeanine Ramirez is an Academy senior, fourth-year journalist and the News Editor for the Achona. Following her interests in the social sciences, Jeanine...