Class of 2015 Inducted into the Alumni Society
As almost every Academy girls knows Silver Coffee is the moment when girls are officially induced into the alumni society.  Girls gather together in the Brady Center with their moms and are served coffee, teas, finger sandwiches and an assortment of pastries by the sophomore and junior ambassadors. The girls are also treated with entertainment: this year, by Julianne Nichter (sophomore) on the piano.
After the reception, the girls head to the Chapel where the officially sign the Alumni book, forever cementing their place as an AHN graduate. Following the induction, all of the graduates will gather in the foyer and sit on the staircase in preparation for the traditional rose ceremony.  This is the first even for the seniors since they had their official last day of school April 30.  Following this event will be Senior Farewell, Honors Convocation, Baccalaureate Mass, and Graduation.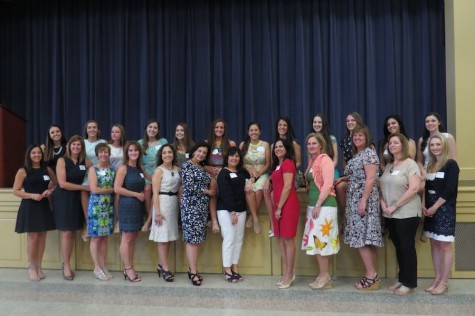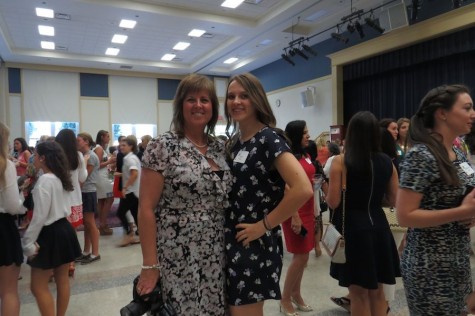 This has been a tradition celebrated by Academy of the Holy Names for over 85 years and will hopefully continue on for many more. The Holy Names Alumni Association and the Mothers Association wish the girls best in their lives forever as Academy women.