7 AHN Rated Strawless Water Bottles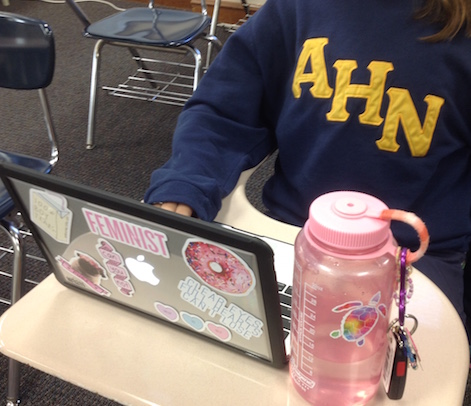 For the beginning of the 2015-2016 school year, the students expected change due to our new administration; however, no one could have ever expected this new restriction. Straws are now prohibited at the Academy, due to the 2:1 technology ratio, for prevention of spilling on our valuable devices. Now, every one of us is looking for a way to cope without sipping. Here, we have the 7 AHN rated straw-free water bottles to fit your academic lifestyle.
Miranda Plummer (12) on her Nalgene bottle: "My water bottle is obviously the best because it has a small opening for the top thats perfect for sipping, and the strap is perfect to clip my keys to so I don't loose them!"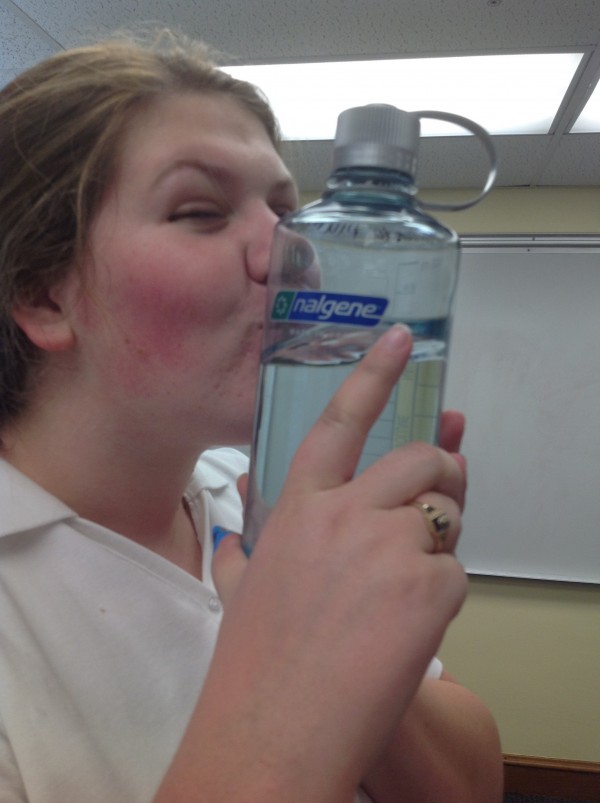 Audrey Cooper (12) on her Tervis Tumbler: "I think that the design on your tervis should be a reflection of your personality, and I might actually be a pineapple. It's perfectly fitting!"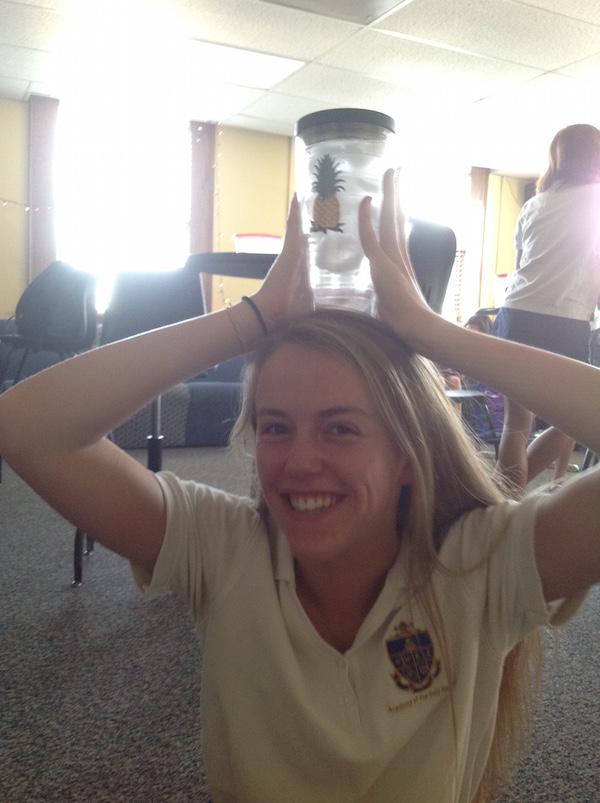 Liz Benjamin (11) on her Camelbak bottle: "The camelbak is perfect for me because I spill all the time, so the secure opening is the absolute best."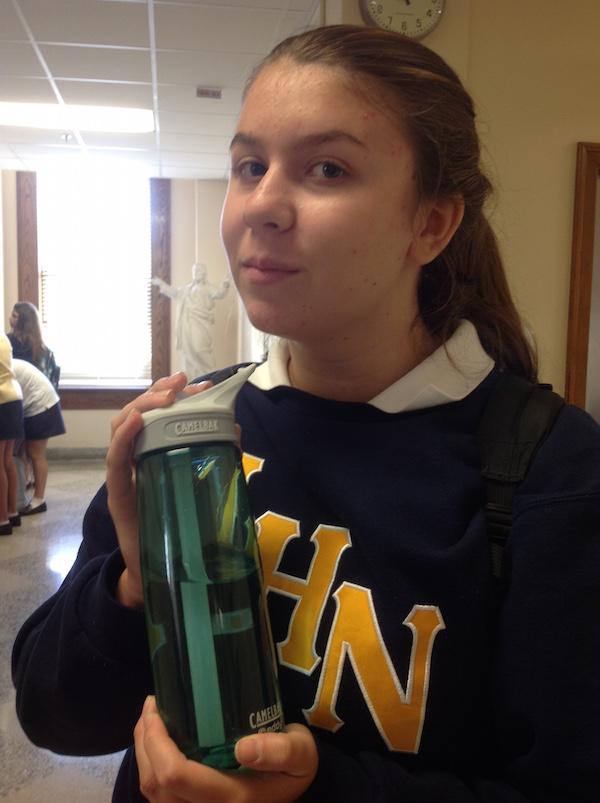 Ally Wehle (11) on her Contigo bottle: "I love mine because it has such a comfortable loop, so its super easy to carry around. Plus, it has a measuring feature so I am always conscious of how much water I am drinking throughout the day. "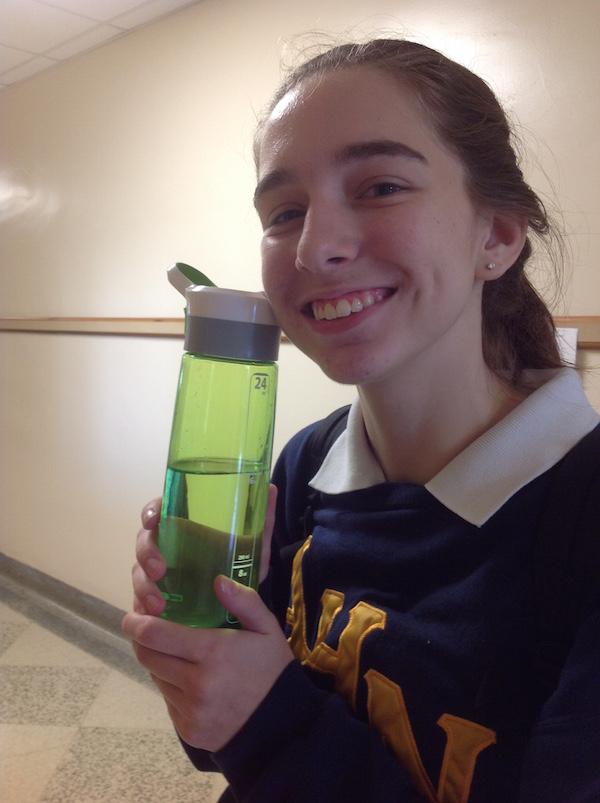 Emma Heston (10) on her Polar bottle: "I'm super patriotic, so when I saw the American flag on this water bottle I didn't even hesitate about buying it."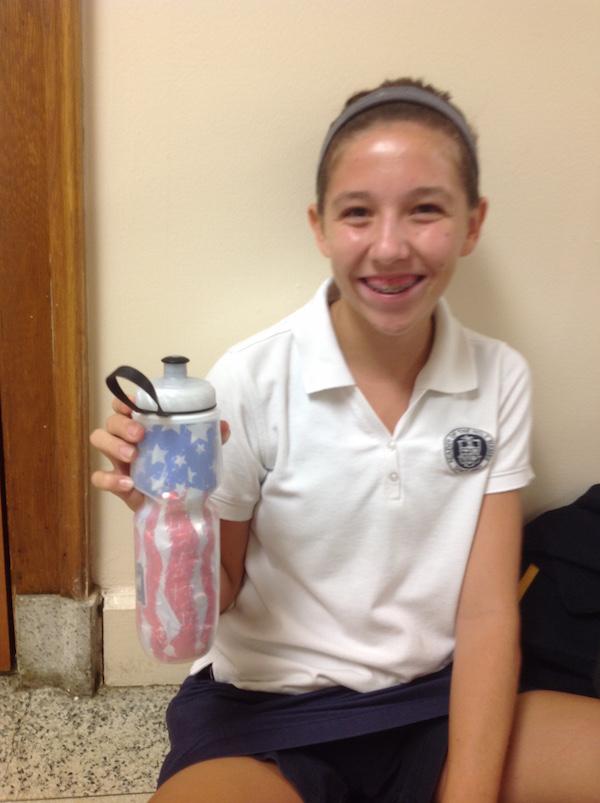 Morgan Farrior (9) on her Gatorade bottle: "I love to be able to drink without opening it."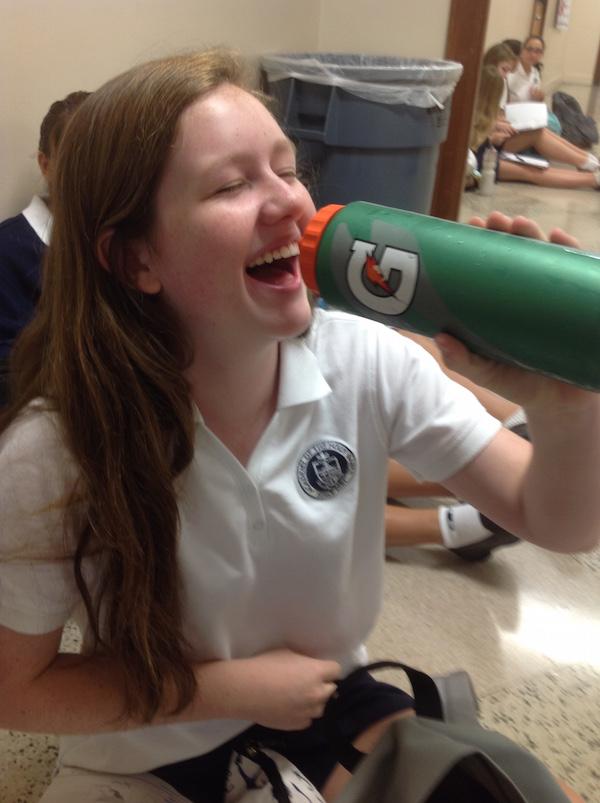 We hope these snazzy water bottles help you stay appropriately hydrated the Academy way, and learn the importance of staying hydrated here.