Humans of Academy: Maggie Marquart- Expert on Spiritual Mission Trip Preparation
It's that time of year again when Academy of the Holy Names students anticipate and await for mini course week. This year Mini Course is during the second week of March, seventh through the 11th. This week allows AHN students to take a break from usual academic studies and get a chance to experience fun life experiences. Students can go on college trips, stay at school and do different day events provided by AHN, travel to Disney World in Orlando or go on mission trip. AHN mission trips include Heart of Tampa, Ruskin, Dominican Republic, North Carolina, Scranton, Mississippi  and  Appalachia.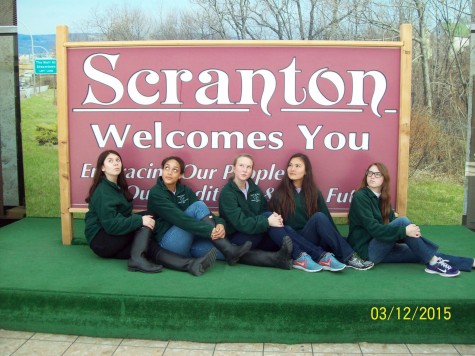 On February 9, 2016 all AHN  missionaries came together to spiritually prepare for their upcoming mission trips.  All spiritual, emotional and spiritual preparation for any mission trip is necessary, important and extremely valuable. Preparation helps a missionaries give attention to developing faith in Christ at a new and deeper level and give the proper focus and attention to one's mission, and gets missionaries in the mission trip mindset.
Senior Maggie Marquart gave a speech at the first mission trip spiritual meeting  on "The Top 10 Reasons Why We Go on Mission Trips."
Why We Go on Mission Trips
10. To develop connections with others
9. To discover hidden gifts
8. To expand our comfort zones
7. To spread joy
6. To strengthen our Christian values
5.. To learn to see the face of Jesus in everyone
4. To gain a greater appreciation for life
3. To develop and strengthen our faith
2. Helping others is the best way to help ourselves
1. "Much will be required of the person entrusted with much, and still more will be demanded of the person entrusted with more." Luke 12:48
Marquart has been on two mission trips, Heart of Tampa and Scranton Pennsylvania and this year will be a mission trip leader for Scranton.  Marquart shared how she was excited to share her passion for going on mission trips,
" I was inspired to give my speech because I believe that there are so many reasons we go on mission trips and we need to be reminded of these reasons as we prepared for our upcoming trips this year. I hoped to inspire the missionaries to look past reasons for going on trips like service hours and instead look closely at what we are trying to accomplish and how we can strengthen our faith on our trips. I wanted to help them keep in mind how valuable and life altering mission trips can be if they are open to the change."
When asked if Marquart had difficulty writing her speech  Marquart commented,
" I reflected on my past trips and the reasons that kept me going back on mission trips. Coming up with what to say wasn't very hard because there was so much that I wanted to share with the other missionaries about why we go on trips. I just wanted people to be reminded that there are so many reasons why we go on trips. I wanted them to kept my points in mind as they go on their trips to they know what they are truly there for."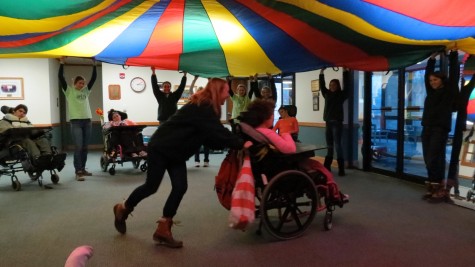 Marquart also shared how she is excited to return to her scranton Sisters that we had met on our her last mission because of  how each of them positively changed her.
" I am looking forward to returning to Scranton and reuniting with people there. I am also looking forward to continuing past service projects and starting new ones as well. I am very excited for the new girls coming on the trip to be part of the Scranton family."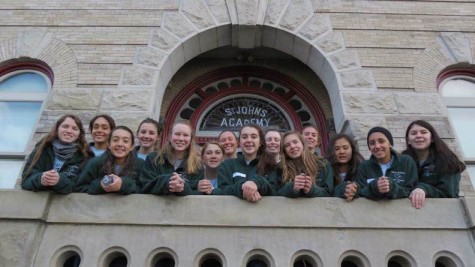 Overall, Marquart was the perfect role model to help kick off preparing for mission trips. Marquart reminded AHN missionaries how important faith is in our Mission Trips and that God will be watching over all of AHN Missionaries  when they  go on upcoming mission trips.