Springing Into Spring: Upcoming Events to Look Forward To
From Daylight Savings to Mini-Course week, there are so many things to look forward to in the next couple of months. Whether it's the seniors looking forward to graduation or juniors dreaming about their first prom, there are many activities to look forward to in the last quarter
The first of many events coming up on the Spring calendar is the beginning of Daylight Savings. Happening on March 13, catching up on sleep now before we lose the extra hour. However, the positive outcome of this are the feeling of longer days due to the later sunsets.
In three weeks, several Academy girls will be preparing to venture out on mission trips. All ranging from the Dominican Republic to the local mission, Heart of Tampa, these are great adventures which hold great opportunities to give back to the community through service.  This life changing experience is the highlight of many girls' school year.  There is an irreplaceable bond between the girls who come back.
Senior Maddie Bales is reminiscent on her mission trip last year, where she was a leader on the inaugural trip to Scranton Pennsylvania.
"Last year we didn't know each other at all,[but now] we still have a group chat (it's named after one of our inside jokes). I was really scared before we left because I wasn't close with any of the girls going, but now I can't wait to go back."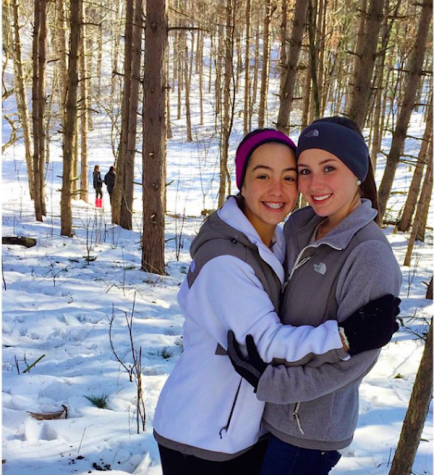 Warm weather is something that Floridians are always used to, but by springtime, the weather is at that perfect inbetween feeling of it's nice enough to take a walk, but not drown in sweat. This allows for perfect beach days, where getting to the beach early, a light sweatshirt is the only thing needed before that noon sun peaks out to warm the rest of the day.
Freshman Fallon Flaharty, living on the other side of the bay has much easier access to the beaches than those living in South Tampa, "Normally my friends and I go to Carlouel and take photos and tan."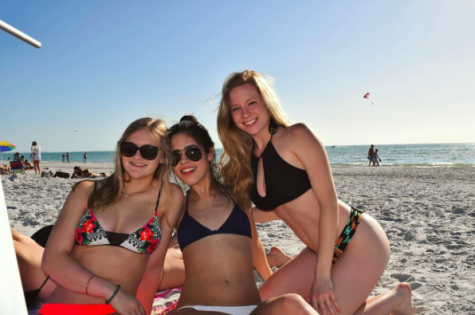 One of the most privileged upperclassmen opportunities only offered for juniors and seniors is the Prom. Only having a winter formal in December, the Prom is a great time to celebrate the end of the year.
"Watching Mrs. [Beth] Chase get crowned last year was the cutest thing ever. I'm a little sad she's not the one organizing it this year, but I know Ms.Ann Mikos will do a really good job," Senior Bryanna LaRussa shares while already on the search for a perfect prom dress.
Other events coming up include:
Senior Retreat: March 3-4
Mini-Course Week: March 7-13
Easter Break: March 24-27
Spring Break: March 28- April 3
Blood Drive: April 15
Prom: April 23
Last Day For Seniors: May 17