2016 Honors Convocation
The Honors Convocation awarded the seniors for their honors and achievements.
The Honors Convocation every year acknowledges the Seniors for their hard work and dedication inside and outside the classroom. There are specific rewards and recognitions for students who excel in a subject, community service project, or in leadership capabilities. As a whole, the Senior class received 9.5 million dollars in scholarships. Here are the highest awards and achievements of the Honors Convocation.
The Tampa Tribune Scholars (top 5% of the class)
Kelsea Henry, Julia DiFabrizio, and Bailey Piboolnuruk
Daughters of the American Revolution Good Citizen Award
Caroline Lamoutte
The Bailey Family Foundation Scholarship 
Maya Williams
Wendy's High School Heisman Award
Gabrielle Vivero
Athlete of the Year
Julia Lester
American Legion Award
Christina Thompson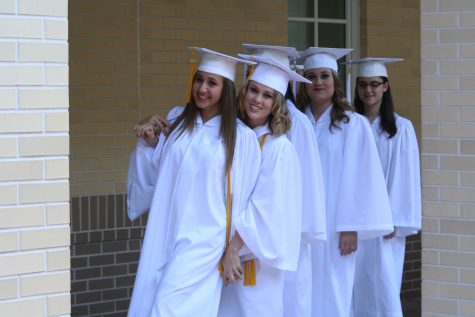 Highest Honors in Academic Core Subjects
French – Caroline Lamoutte
Latin – Audrey Cooper
Spanish – Bryanna Tanase
English/History/Math/Science – Kelsea Henry
Senior Gift (Sydney Wynne Endowment Fund)
Raised $115,353
Service Hours (500 or more)
591 hours – Jazlynn Mendoza
618 hours – Pia Roca
619 hours – Sara Chowdhari
681 hours – Jamie Jurado
737 hours – Christina Thompson
835 hours – Gabriella Accadri
960 hours – Mary DesRosiers
984 hours – Hadley Chillura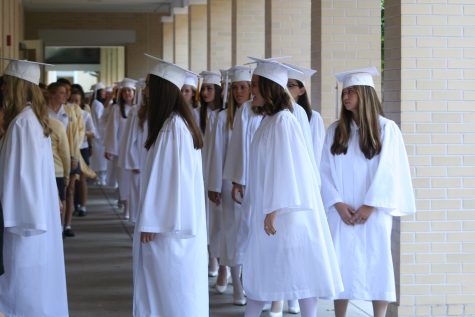 Salutatorian Award
Julia DiFabrizio
Valedictorian Award
Kelsea Henry
Blessed Marie-Rose Durocher Alumnae Award
Remi Storch
Dads Club Award for School Achievement
Clarisse Ramos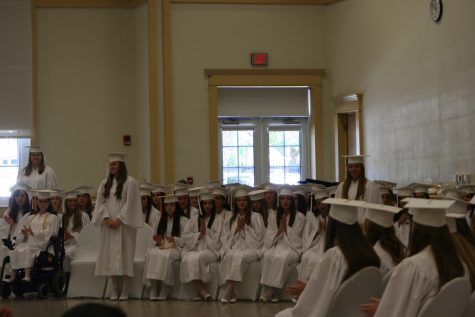 Mothers Association Award
Caroline Lamoutte
Senior of the Year
Patricia Sandoval
Congratulations to the Seniors for all their accomplishments. We are so proud and excited to see what you all achieve in the future!