The Beach Tampa
The Amalie Arena in Tampa has been transformed into a "beach" for the month of August. This "beach" is not a regular sandy beach with the ocean, but a giant ball pit. The Beach Tampa was an idea brought to Tampa by Snarkitecture and financed by the Vinik Family Foundation. Snarkitecture is a New York based architecture and design studio founded by Alex Mustonen and Daniel Arsham. The Vinik Family Foundation is a foundation created by Jeff and Penny Vinik that supports many non-profits in the Tampa Bay Area. The Vinik family decided to fund The Beach Tampa after they visited the family visited The Beach DC.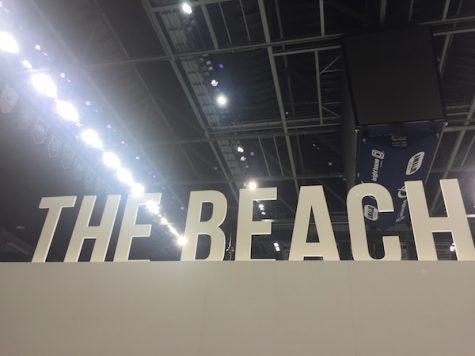 Senior, Meredith Butler, exclaims, "It's a lot of fun. You can lay in the balls and hide yourself and basically disappear. I was there with a couple of my friends and for a while some of them were missing because they sunk under the balls."
Upon arrival at The Beach, attendees walk into the ball pit and the balls are about up to their waist or knees in balls, until the balls overtake them and they fall into the pit. After balance is lost, they sink into the pit, without hope of getting back on their feet. Littered through the ball pit are various types of floaties such as beach balls and shark floaties. The walls surrounding the ball pit are mirrors and in front of the ball pit are chairs that act as the beach "sand."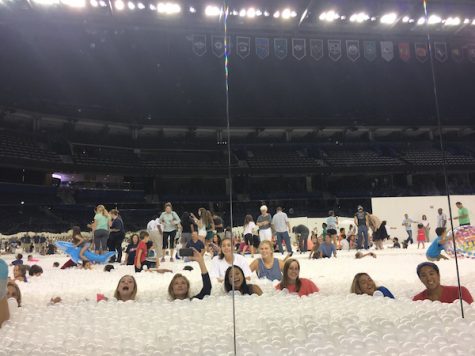 On The Beach's opening day, Comic-Con was also in town at the Convention Center. Many girls went to Comic-Con and then The Beach or vice versa. Seniors Kate Scanlan, Samantha Stagg, and Emily Orama, went to Comic-Con and then The Beach.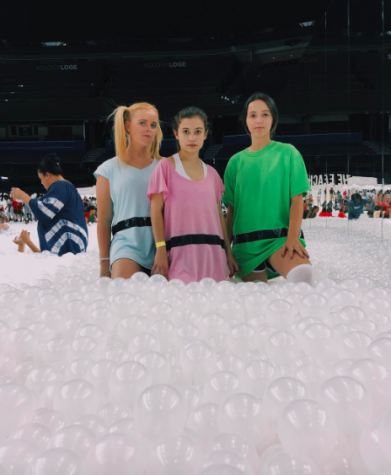 Scanlan explained, "We saw that The Beach was open on people's Snapchat stories and decided to walk over there. We had already been at Comic-Con for over four hours and wanted to do something else. The Beach looked fun so we decided to head over there."
The Beach Tampa is at the Amalie Arena starting August 5 to August 25 for free. Check out  the event's website for more information!