The Social Network: An Empire of Greatness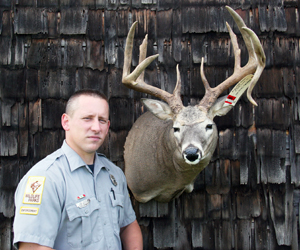 In so many words, Facebook can be defined as a global phenomenon that has forever altered the way we communicate, learn, and ultimately, live. In a mere six years, Facebook has dominated the realm of internet traffic, become common ground for hundreds of millions, and has even transitioned into its own verb (i.e. "Why don't you 'Facebook' me?"). In short, Facebook is one of the largest and fastest cultural breakthroughs ever to occur.
It was only a matter of time before it hit movie theaters.
The Social Network, directed by the acclaimed David Fincher, dives into the mind of Mark Zuckerberg, a socially inept yet remarkably prodigious Harvard student who decides, on a whim, to create a website for college students that enables them to communicate and share information within their campus. The film takes us on a journey through the highs and lows of the process or building a cyber-empire as Zuckerberg faces two grave lawsuits that jeopardize the welfare of his company.
Before seeing The Social Network, I was intrigued by all the hype it had received by almost everyone I knew that had seen it. I was skeptical, as I always am about largely popular Hollywood movies, however, I had only progressed two minutes into the film and I was convinced that The Social Network did not stray far from its overall rating of 97 given by Rotten Tomatoes.
The film itself contains rhythmic and speedy undertones. Roger Ebert's statement that the film is "two hours of spellbinding dialogue" ring true – fast-paced dialogue garnished with eloquent language dictate the storyline. The plot literally moves with the pace of conversation, highlighted with sharp instrumental background music that heightens the intensity within each of Zuckerberg's successes and blunders.
On the subject of Zuckerberg, Jason Eisenberg's portrayal of a standoffish, goal-oriented computer genius was, in a word, flawless. From the very beginning, I was pulled into the film because of Zuckerberg's choppy, witty phrases that reflect his sporadic and abnormally intelligent thought process.
That said, however, I was slightly displeased by Fincher's interpretation of the real Zuckerberg in correlation to the fictional founder of Facebook. Zuckerberg in the film is portrayed as a prideful, self-centered jerk that uses logic to rationalize his numerous rude statements and actions. Fincher displays Zuckerberg as a guy who creates Facebook as an idea based on vengeance that stems from a failed relationship with an ex-girlfriend. This seemingly biased perspective of Mark Zuckerberg left me slightly dazed as to whether Fincher properly respected Zuckerberg and his accomplishments.
Still, regardless of theatric perspective, The Social Network did not fail in capturing the essence of Facebook's transition from a mere idea to the networking epidemic that it is today. Fincher uses warm lighting and the backdrop of Harvard University's campus that initially gives the film a youthful, almost "safe" feel. As the plot thickens and Facebook's development complicates, Fincher incorporates darker, cooler lighting tones as well as a number of club and party venues to indicate the corporation's rapidly manifesting energy and intensity.
Sharla Gentile stated, "Facebook has made a very deep and positive impact on my life. I have met so many accomplished people that I have formed connections with and consider mentors. I find inspirational quotes on Facebook daily. I'm not addicted to it, but I thoroughly enjoy it and check it about four times a day."
The pure influence of today's social revolution inspired by Facebook is probably what draws viewers, including myself, to the film. Facebook is an irreversible establishment that has grown from one person to a global population. Yet, regardless of how many lives Facebook has transformed, The Social Network is, without a doubt, something to connect with.