Top spring trends to keep you in the latest style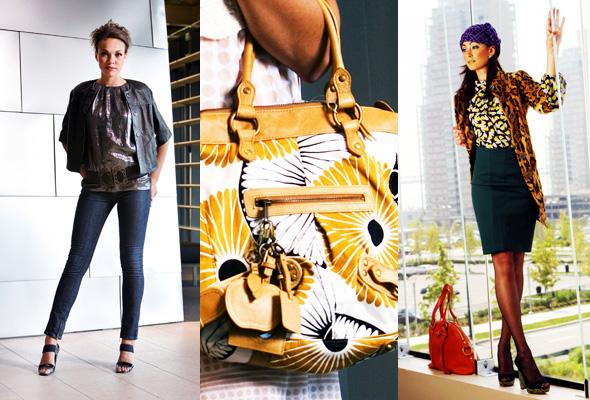 Spring fashion is officially here! With a new season filled with fantastic florals, bright neons, and dainty jewelry, you are sure to find a trend that fits your own unique style.
Top Spring Styles:
1.       Color-blocking
Whether you wear it for clothing or accessories, it's by far the boldest style you can sport.
Trendy tip: Make sure you keep it simple. Pair it with neutrals or solid colors.
2.       Mint green
This chic color works with almost all skin tones and looks fabulous on shoes, bags, and clothes.
Trendy tip: Looks classy in classic white, neutrals, or other pastels.
3.       Florals
Always a spring must have, this pretty print is bigger and bolder than ever in flowy dresses, pencil skirts, and cool tops.
Trendy tip: To avoid overpowering the outfit, pair with understated hues like black.
4.       Leather
Don't assume this perpetually stylish look only goes with black; leather takes a new spin with minis, dresses, cropped jackets in neutrals and bright colors.
Trendy tip: Go for flat sandals for a casual vibe, or choose strappy stilettos for a more dressed up look.
5.       Blue and Green Jewelry
Ocean-inspired necklaces and earrings give off an earthy yet glamorous feel.
Trendy tip: Make your fabulous jewelry the center of attention by donning a simple white button-down with dark jeans, or a stand out white dress for a night out.
6.       Neon
Electrifying colors on dresses and shoes give off a modern, confident aura.
Trendy tip: Black goes great with any stand-out neon style. To avoid looking like a human-sized glow stick, choose either a neon top or bottom and then pair with something neutral like black, camel, chocolate brown or gray.