Tweets for change in Uganda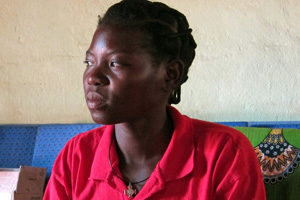 Last night Internet-connected Americans received alarming news via Facebook, Twitter, and a myriad of other different social networking cites. In other words, the news about Joseph Kony went viral in less than an hour.  By the next morning, Academy halls were abuzz with disbelief that such an individual exists.
The name Joseph Kony had  been floating around by word of mouth for weeks, but as of March 6, the name had achieved a level of national significance through an intense media campaign to raise awareness about one of the world's most vicious criminals. By means of a thirty-minute video made by activist Jason Russel, at least 26 million Americans can now answer the question, "Who is Joseph Kony?"
Joseph Kony is the epitome of a bad man. He is the leader of a terrorist group in Uganda that makes pretensions of having a Christian mission. Yet, his Lord's Resistance Army are reported to commit atrocities so heinous that the International Criminal Court  has brought charges against him for crimes against humanity.
President Obama had alreday dispatched a month ago military advisors and special forces to investigate how to quell Kony's  army once and for all. Yet, the most menacing aspect of Kony's terrorist group is not simply the ways in which it has terrorized at least four African countries and countless villages. Rather, the most frightening part of Kony's army is that it employs children.
Child soldiers are something of a vague concept to most people in the Western world. For the countless children whom Kony's forces have kidnapped, however, the idea is an ever-present reality. Kony uses young boys as murderers and girls as sex slaves. For years, he has evaded accountability for his offenses and has resisted making peace with the Ugandan government.
Justice may finally be on its may with the moving Youtube campaign that has mobilized a huge base of Americans, who are now passionate about finding a way to stop this most hardened of killers because they have been reminded that every person matters. See it for yourself at http://youtu.be/Y4MnpzG5Sqc.