AHN junior honored as Young Woman of Promise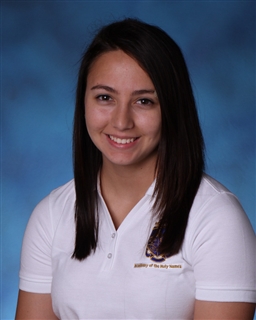 Academy junior Meagan Gonzalez was selected as one of 10 Young Women of Promise by the Athena Society. A member of  the Tampa Mayor's Youth Corps, Meagan has been involved in raising funds for clean water in underdeveloped countries.
Athena Society created this award to honor high school juniors what have demonstrated outstanding leadership in their community and show promise of making extraordinary contributions to their communities in the future.