The 11 Stages of Finding a College Roommate
For seniors who have officially decided where they will be attending school, is now an even more daunting decision: a roommate. The seniors have already made the extremely difficult decision about where the best home for them will be for the next four years, but home is where the heart is, right? The person they share their room with may make or break their freshman year, and that's terrifying. Below we've got that stress outlined into 11 stages of the discovery process that will let those seniors know they're not alone.
1) Joining the college's class of 2020 Facebook page and seeing all the potential new friends
2) Rewriting and eventually posting an online profile
3) Getting frustrated because you haven't found anyone you like yet
4) Getting a message from someone who you just don't think would be a good fit
5) Finding someone interesting and rewriting your initiating message over and over
6) Realizing this is just like texting a new guy you like
7) Trying to get to know them without being too eager
8) Laying down crucial, ground rules
9) Asking to Facetime or meet up in person
10) Making it *official*
11) Celebrating that you found such an awesome person
About the Writer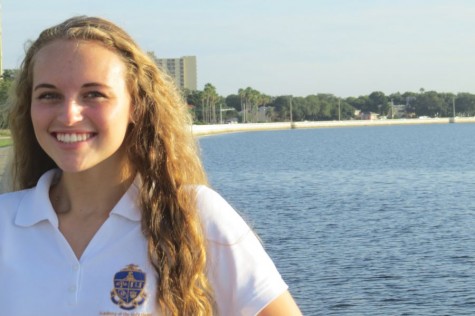 Karlee Nipper, Features Editor
Walking down the halls off Academy, it's hard to miss the bubbly laughter and "so bad they're funny" puns made by the one and only Karlee Nipper....