10 Struggles of Being Pale
Being tan and having the perfect skin "glow" seems to be the most desired beauty trend in today's world. However, for pale people, this is the last thing on their minds. Avoiding tanning may end up being beneficial for skin care in the future, but having a pasty glow does have its struggles. Mothers always try and console the situation with terms like "simply porcelain" or "fairest in the land", nonetheless nothing pales in comparison to the daily ridicule of being translucent. There are many light hearted struggles with being fair skinned and here are only a few.
Finding that you blend in with white walls along with snowy weather conditions
When friends always compare their arm or legs to yours, to point out how tan they are at the moment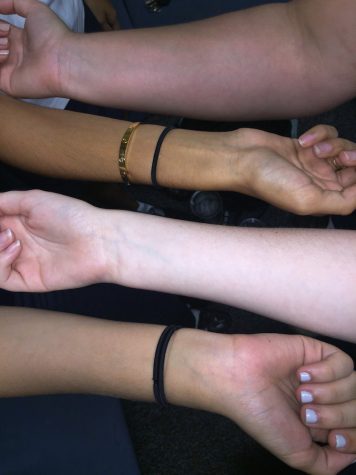 People thinking they are doing you a service by sending you self tanner links on Pinterest
Attempting to take a picture and finding that you have lost all facial features in bright lighting
Always being prepared to go into the sun because you have bought all the sunscreen on the East Coast
me – "do you need sun block?"

pale josh – "nah man, i need sun unblock. I need sun follow. I need sun push notification."

— tyler jøseph (@tylerrjoseph) April 13, 2016
When your friends want to "tan" for fun and they do not understand that is not an ideal hangout
Relating to the pale girl lifestyle, Junior Sarah Conn mentions "Going to the beach with other people is embarrassing because I'm as pale as the sand"
Looking for foundation and even the lightest shade in the store is not pale enough for your skin
There needs to be a foundation called "Dead" for people as pale as me.

— Pale People Problems (@_paleproblems) September 3, 2016
Walking outside on a bright day and finding that you have an unnatural neon glow
When your Academy sisters complain about their class ring tans and you can't relate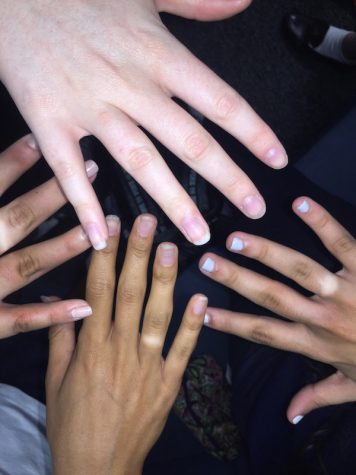 When friends and family ask your mother if you are healthy and have enough vitamin D in your system
Being easily sunburnt and having to put up with the constant taunts about having pale skin, are only a few of the struggles people with a pasty appearance have to deal with. Yet, if anyone knows more about how to stay extra careful at the beach or how to accurately match makeup to different complexions, it will always be the resident pale person.