Academy girls and their pets
Some girls consider their pets as some of their best friends. This is very understandable for many reasons: they are never mean to you, they don't give you sass, and they will listen to your problems when no one else wants to. Here are some of our own Academy girls sharing a little biography about their pets!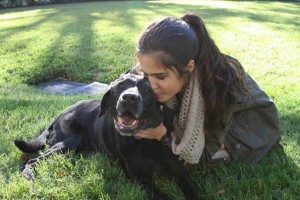 Isabella Alfonso, 11: This is my 13 yr old black lab, Jett! He's been my best friend since I was little. He has been super lazy and calm since he was a puppy, but he loves to snuggle and give hugs.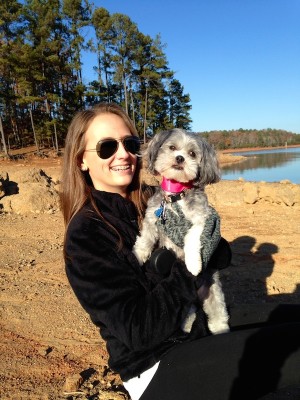 Jourdan Collins, 12: Puppy is almost six years old but her name is puppy or "puppy girl" because in my eyes she will always be a puppy. She is the first to greet me when I walk inside my house and she sleeps with me every night. She knows when I am sad and she always makes me smile. She never barks and she is my little sister. I love puppy girl so much.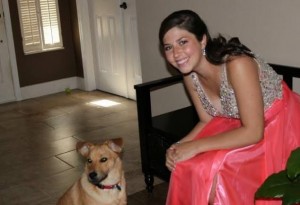 Ashley Martin, 12: This is my dog! We adopted him at the Humane Society on November 16, 2014 at 2 months old. We named him Jay after my grandfather. Jay is very close with me because both of my brothers are out of town now. He is very "special". We have no idea what type of dog he is. All we know is that he's very crazy and acts like a human a lot. Jay likes treats, chasing squirrels, running around the backyard, and car rides.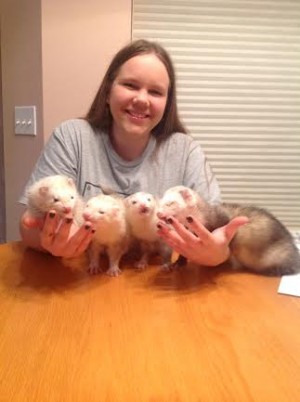 Olivia Gessner, 12: They  [my ferrets] are all about 2 years old. I like to cuddle with my ferrets, which sounds strange. When I do cuddle with them, they lick my face just like a dog would. They're very energetic and they like to run around the house and steal whatever's lying around, including many of the dogs' toys.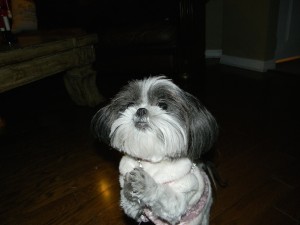 Olivia Mahoney, 12: Mia is much more than just a teacup Shih Tzu. She's also my bestie. Her favorite thing to do is tan with me outside. She doesn't know many tricks, but that doesn't stop her from being cute. Sometimes it's hard for me to leave the house because I know I'll miss Mia. She's a really good dog because she always does what you tell her and hardly ever barks. She responds to basically any name if you say it in a high pitched voice, but she most commonly is referred to as: Mia girl, tunechi, or Mimi.