Fruitwood Standup Market: Review
The Tampa Bay Area has slowly started to evolve into a more innovative and modern city, gaining popularity not only through urban cafes, but also fashion-forward stores. Recently, South Tampa has introduced an array of new, diverse restaurants that respect the concept of healthy and fresh eating to the locals in the Bay Area. Searching for a culinary experience that is one of a kind? Look no further than Fruitwood Standup Market.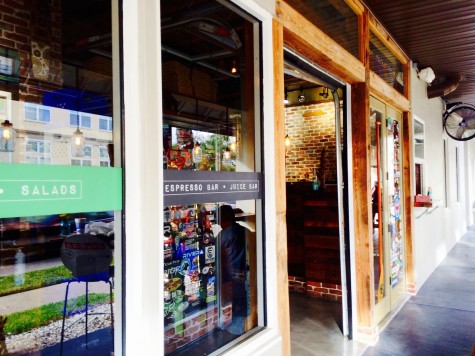 Located in the most animated and picturesque part of South Tampa, Fruitwood Standup Market is a modern, urban casual market that offers a combination of fresh, local ingredients as well as savory flatbreads and natural-juicing! Nestled behind the Chase Bank and parallel to Smoothie King on Swann Ave., Fruitwood is set apart from any other standup market due to the inspired feel of a cultivated, authentic atmosphere it provides its customers with.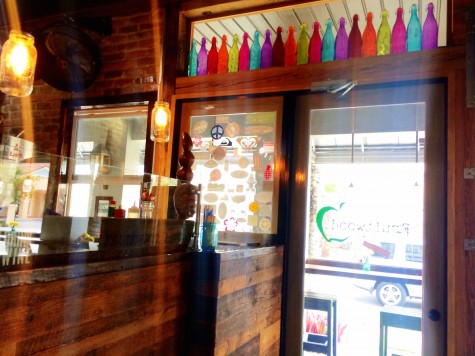 What makes Fruitwood such an appealing joint to eat at is it's approach on being a contemporary alternative to natural and healthy eating. The menu selection offers flatbreads, chopped salads and wraps, juices and it's seasonal fall harvest grain menu. Each dish is prepared with raw ingredients that are local and green. The Flat Breads are made with "Honey Wheat Dough" in a wood burning oven. Additional sides are $2.00-$3.00 that consist of various types of meat. Personally, my favorite is the "3 Cheese White Spinach", containing fresh mozzarella, sharp white cheddar, and pecorino romano cheeses, olive oil, garlic salt, organic spinach and topped off with fresh shaved asiago.
As for the chopped salads and wraps, there isn't one that you could go wrong on! These salads are made in house and only take minutes to prepare. Looking for a sweet and mouthwatering salad? I suggest the " Stokes Baby Spinach Salad." This salad is made to perfection with organic baby spinach, romaine, pears, 18month reserve sharp cheddar, candied nuts, strawberries, blueberries, and chicken with a strawberry vinaigrette dressing.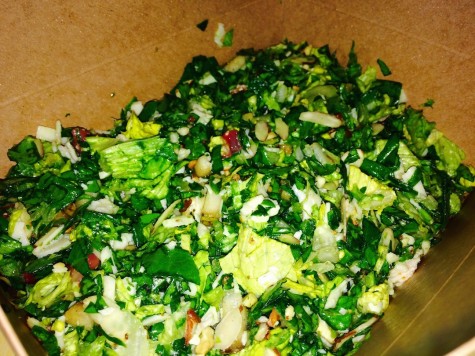 The wraps are to die for and contain nutritious and zesty ingredients that are full of flavor and leave your mouth quivering for more.
The Fall Harvest Grain (Seasonal) incorporates flatbreads and salads that are one of a kind and only offered during a particular month/season! In order to fully finalize your meal, order one of Fruitwood's fresh made juices and you will be sure to be comfortably satisfied. With a whopping total of 5 juices, pick the one that you think will complete your meal! Whether its "Danny's Green Lemonade" or the "Immune Stimulator", each juice successfully complements any one of the meals.
FUN FACT: Did you know that Fruitwood Standup Market was featured in the television show, "Total Divas" on E Network? Just some food for thought. Fruitwood is a unique delicacy that presents nutritious and refreshing food to all of the Tampa Bay Community. Despite having a limited occupancy limit, the outside bar seating as well as the shaded lifted tables accommodate the customers. The customer service, staff knowledge and attentiveness causes it [Fruitwood] to radiate throughout Howard and always brings its customers coming back for more!