A Day in the Life of Sister Ann Regan
Out of the entire faculty at the Academy of the Holy Names, one staff member stands out among the rest. Sister Ann Reagan has been at the Academy for many years, and continues to make the Academy a better place. This year, she assumed the responsibility of becoming the Interim Principal of the Academy. Working as a principal can be hard, yet Sister Ann admits she enjoys the power and interacting with students. Achona got the chance to ask Sr. Ann about her daily duties as principal, and here is what she shared:
5:15am
wake up

Bay News Nine 

OJ and Yogurt

make myself beautiful

leave for church at 6:00
"Going to mass is one of my favorite parts of the day. I pray for all students and it helps me have a great start to the day."
get to school around 7:30
8:00-12:50pm
try to find a class that will let me in to watch the morning show

observe classes
walk the halls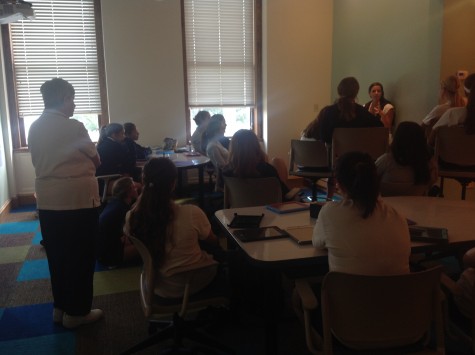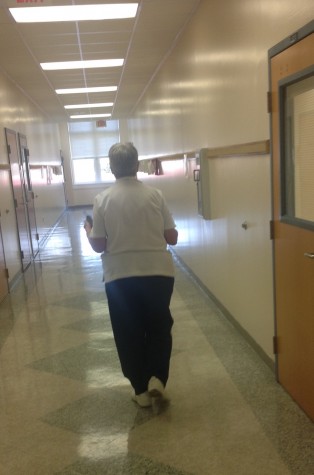 1:00pm
 2:00pm
prepare reports
check email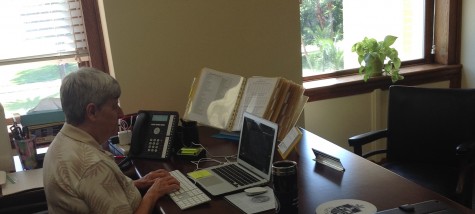 Dismissal (2:50pm)
supervising supervisors

walk across the bridge

teachers come running
 4:30pm
go home

go swimming

go on a walk
"Going for a walk helps me clear the mind."
8:00pm
Watch the national news, 

Channel 13, 

Rays Baseball, and BBC

play solitaire
"I love playing games on my iPad!"
Favorite Part of the Day as Principal
Morning mass

Love being principal for one year

Getting to know every girl at Academy
About the Contributor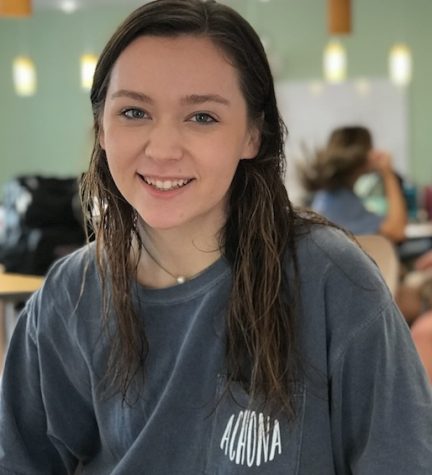 Audrey Diaz, Editor-in-Chief
Audrey Diaz is an Academy senior, a third-year journalist, and Editor-in-chief for Achona. Although she is slightly nervous for the pressures that accompany...