Tampa's next big thing: Ramen
When the concept of Ramen comes to mind, most people may associate it with a popular microwave meal ideal for college students on a budget or people on the go. Now that 2016 has arrived, this food has begun to take a new turn, and has created the beginning of Ramen Restaurants in the bay area.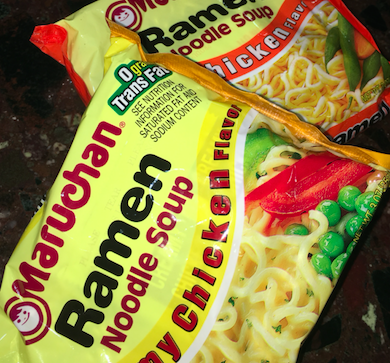 A Ramen restaurant which has been gathering attention from media and asian cuisine lovers is Ichicoro Ramen.
According to its website, Ichicoro, is considered, "A mod-casual authentic Ramen-Ya, serving soulful, delicious food and beverages with thoughtful service in a uniquely designed setting.".
Junior Chloe Paman states, "Ichicoro is one of my new favorite restaurants. I go there several times a week, and my favorite part about it is that I can actually see my meal being made!".


However, Ichicoro is not the only rising Ramen restaurant in Tampa. After moving to Tampa, Yuichiro Fukui, graduate of USF, took notice on the lack of Ramen in the area. Yuichiro and his wife decided to open their first restaurant called Dosunco, and the results were exceptional. The restaurant serves many customers, and draws a large dinner crowd. The main focus of the menu is Ramen, with different flavors of broths. Some come with many ingredients such as vegetables and meat.

Both restaurants have received media attention, as they both have developed their own hashtags such as #Ichicoro and #Dosuncotampa.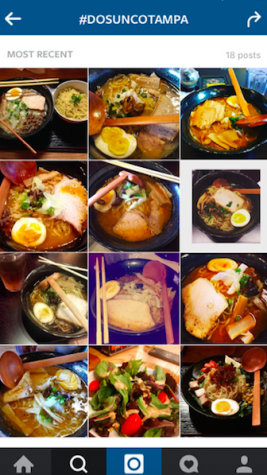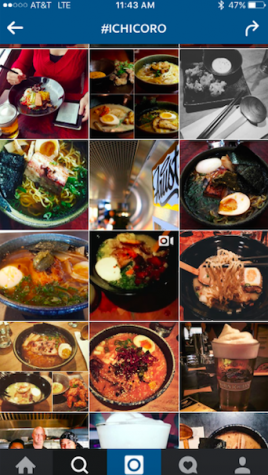 Although Ramen is still the most popular meal to purchase at an asian cuisine restaurant, the different ways in which it can be served are increasing. Even Buzzfeed has joined in on the Ramen trend. Have you tried it or enjoyed it? Let us know in the comments!
Ichicoro hours:
Lunch:
Tue–Sun: 12pm–4pm
Snack:
Tue–Sun: 4pm–5pm
Dinner:
Mon: Closed
Sun, Tue–Wed: 5pm–11pm
Thu–Sat: 5pm–1am
Dosunco hours: 
Monday

Closed

Tuesday

11:30 AM – 2:30 PM

, 

5:00 – 10:00 PM

Wednesday

11:30 AM – 2:30 PM

, 

5:00 – 10:00 PM

Thursday

11:30 AM – 2:30 PM

, 

5:00 – 10:00 PM

Friday

11:30 AM – 2:30 PM

, 

5:00 – 10:00 PM

Saturday

5:00 – 10:00 PM

Sunday

Closed