Alpha Phi Video challenges AHN girls' opinions on Sororities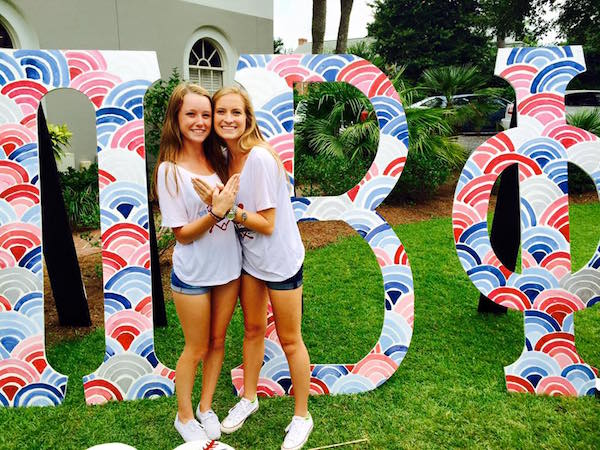 According to the sorority Alpha Phi International they are a sisterhood of outstanding women supporting one another in lifelong achievement, but recent controversy begs to differ. The Alpha Phi sorority at the University of Alabama filmed and posted their annual recruitment video  on youtube with intentions to encourage girls to pledge their sorority. However, the video backfired and after 50,000 views it was deleted on the behalf of the sorority due to an overwhelming amount of criticism. As we all know, anything published on the internet never goes away, so the video is still available here for you to view by Trends 24hr.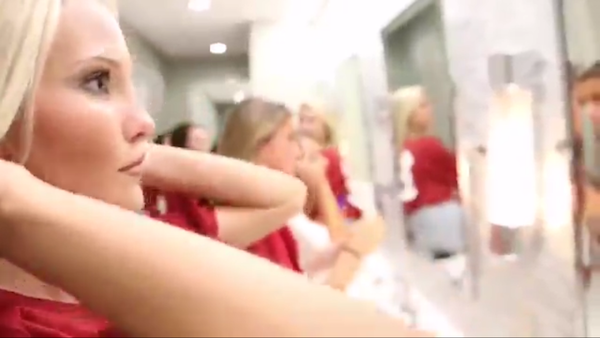 A.L. Bailey, AL.com op-ed writer, expresses:  "No, it's not a slick Playboy Playmate or Girls Gone Wild video. … It's a parade of white girls and blonde hair dye, coordinated clothing, bikinis and daisy dukes, glitter and kisses, bouncing bodies, euphoric hand-holding and hugging, gratuitous booty shots, and matching aviator sunglasses. It's all so racially and aesthetically homogeneous and forced, so hyper-feminine, so reductive and objectifying, so Stepford Wives: College Edition. It's all so … unempowering." 
Collectively, the cinematography is excellent, so in defense the University of Alabama student filmmaker, Griffin Meyer, who shot the recruitment video told USA TODAY, "There is no drinking, no drugs, no nudity. It's kind of sad girls can't play fake football or be in a bikini without the judgement of the entire Internet." 
Senior Audrey Cooper's brother, Ted Cooper, and Senior at Florida State in the Pi Kappa Phi fraternity shares a male perspective on the subject matter, "Although this objectification of sorority life has become a norm within the Greek life community, it most definitely is a trend that doesn't need to continue."
With all parties represented, we asked AHN students what they believe Apha Phi is promoting in their recruitment video, why it is something AHN girls should not want to be apart of, what Alpha Phi should be promoting, and what should a sorority be all about. Seniors Gillian Anthony and Kristina Kennedy both plan on rushing in college and let's find out what they think of this video.
Gillian Anthony (12): "The video is based on looks alone, and Academy has taught me to be friends with someone, not for their looks, but on who they are as a person. Alabama's Alpha Phi is just promoting that they are looking for tall, thin, blonde girls who will dance around with them in bikinis and not experience friendship or philanthropy as a sorority should."
Kristina Kennedy (12): "I have to fully agree with Gillian, this video is entirely dedicated to what these girls look like; there's no substance. I would never rush this sorority because AHN has taught me more that that. AHN has taught me to value others and myself for personality, intelligence, and heart, and I think I'll keep that in mind for when I look for my sisterhood in college."
With this in mind, let's see what our AHN grads have to say about considering their Academy values when rushing at their sororities.
Cara Dawson(Phi Pi): "The sisterhood at AHN taught me so much, so coming into a huge university like Florida State I knew I had to be apart of it all here too. Sisterhood is something you experience once, and need to keep apart of your life forever."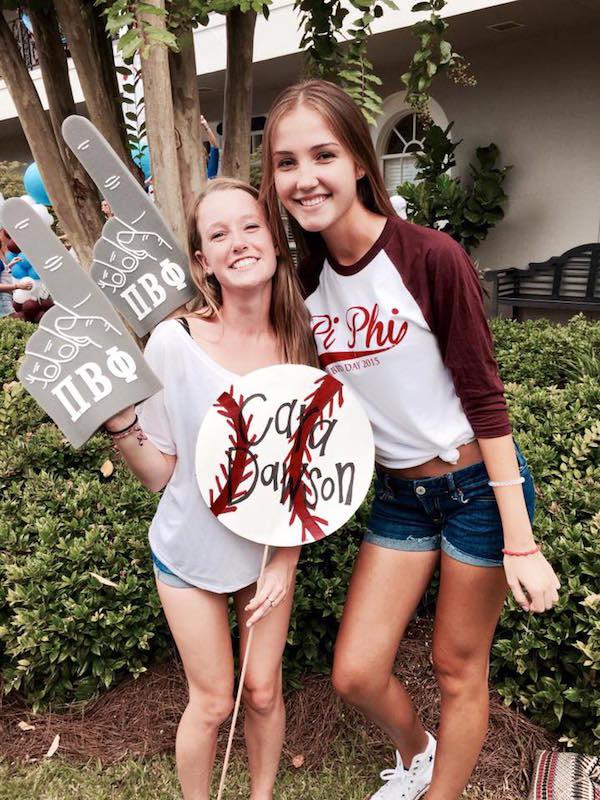 Chloe Storch(Phi Mu): "When choosing a sorority I carried over the values of leadership, sisterhood, and independence that academy instilled in me. Being from academy you know the person who you are and the people that you should surround yourself with when choosing your sorority."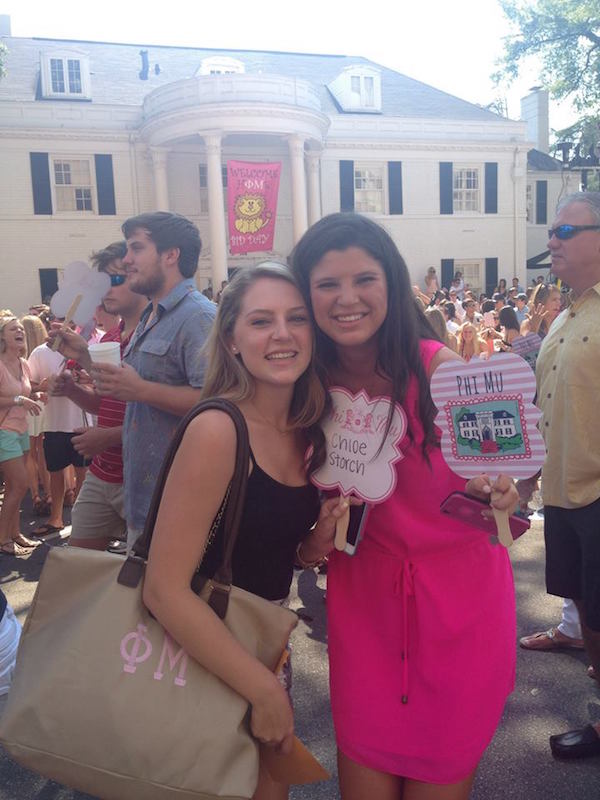 Anna Cevallos (Kappa Alpha Theta): "I looked for genuine girls who valued friendship and honesty."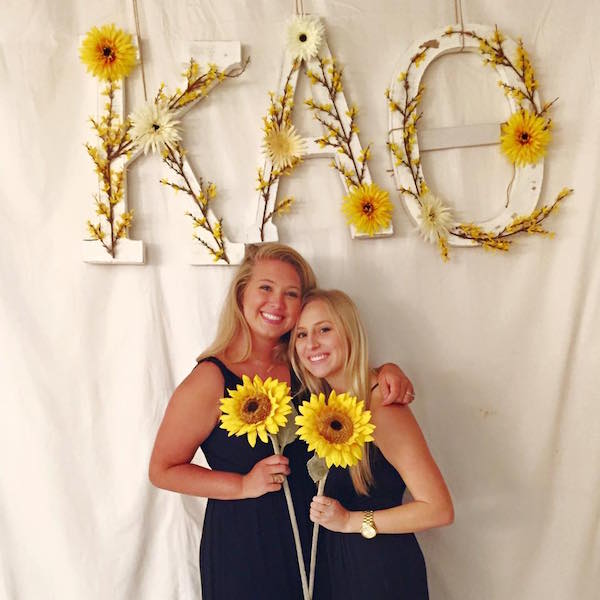 If you have any opinions or perspectives you would like to share about this topic, comment below!
Sources: Trend 24hr, USA TODAY,