Caroline's best places to eat in NYC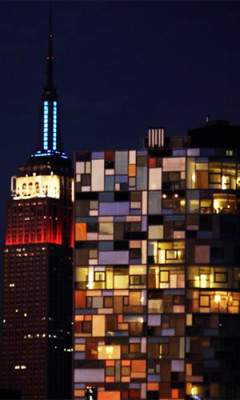 New York City is no doubt the most magnificent city on earth. Next time you're in the city, take a break from shopping and site seeing to grab a bite at one of these fabulous restaurants.
Balthazar – Visit this SoHo institution for French favorites. Be sure to order the pastry basket for a breakfast treat.
Mercer Kitchen – Located in the heart of SoHo, the Mercer Kitchen specializes in innovative dishes that are sure to be a hit for the entire family.
Sarabeth's – After taking a morning stroll in Central Park, relax at Sarabeth's. You'll learn that breakfast really is the most important meal of the day!
Crispo –Also located in Chelsea, Crispo offers a taste of Northern Italian Cuisine.
The Golden Unicorn – A Chinatown favorite, this restaurant serves the best dim sum in the entire city. Warning: do not order the chicken feet.
The Rouge Tomate – As featured on Gossip Girl, The Rouge Tomate offers seasonal dishes that are all made with local ingredients.
Murray's Cheese Shop –If you ever find yourself wandering around Greenwich Village, stop by Murray's. Their grilled cheese sandwich might just change your life.
ABC Kitchen shares the same executive chef as the Mercer Kitchen. The menu offers local, organic, ingredients garnished with a flavorful flair. ABC Kitchen features homemade sodas that sweet and refreshing after a long day of scoping out the city.
Sundaes and Cones – A ten-minutes walk from Washington Square Park will take you to this beyond marvelous ice cream shop. Here you will find exotic flavors such as corn, root, sweet potato, wasabi, and avocado.
16 Handles – Located throughout the city, 16 Handles offers many different flavors of yogurt with tons of delectable toppings.