Freshman plans a mission trip for Rose Week
Ava Radovic (9) has had lots of experience with service-related projects, which drove her to start her own mission project for the Academy's 2023 Rose Week.
Radovic partnered with the Celebrate Birthdays organization for the week and planned four days of activities for students to help out children in need. 
While planning the project, Radovic said that "it did include a lot of planning and organization, but seeing all the kids excited over the birthday party at One Voice Academy made it all worth it."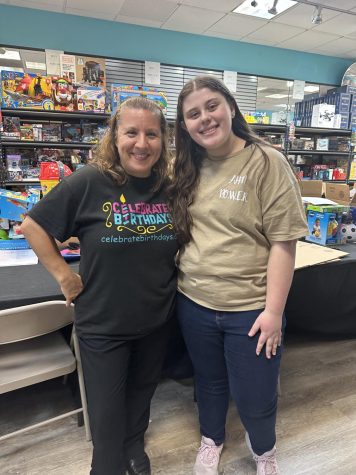 Students went to One Voice Academy, a school for pediatric patients with cancer. The girls traveled to One Voice twice over the course of the week and even got to throw a birthday party for one of the students. 
One of the seniors who attended the trip was Campbell Halme (12). While sharing her experience with working amongst these people, she said "I enjoyed putting my heart into the birthday boxes that I created for some of the children. Seeing how much one of the kids appreciated just a small box of toys and some cake at One Voice really made me feel like I was making an impact."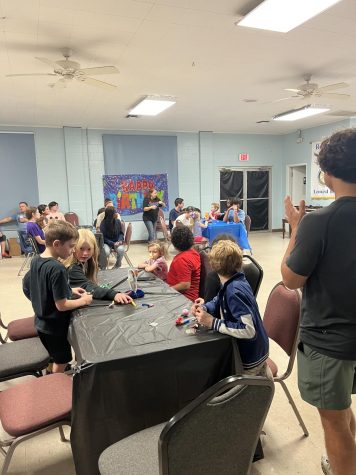 Another senior who attended the trip, Adele Politz (12), enjoyed working with classmates during the week. On their first day, students spent the day at school and made birthday cards, posters, and birthday party goody bags. Politz explained that "helping each other make the most heartfelt cards and goody bags for the children was my favorite part of the trip. It was so fun to be able to help the community with my classmates and close friends."
"I felt so fulfilled making birthday boxes for underprivileged kids. They deserve to be able to celebrate birthdays too and I'm glad I got to help make that happen," Politz continued.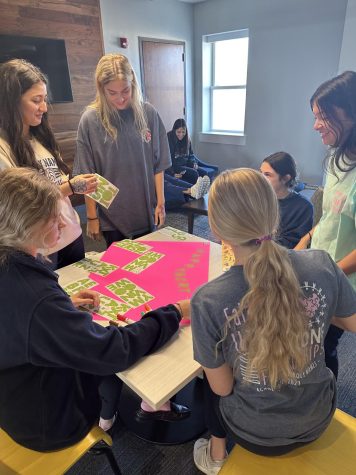 Overall, the students who attended the Celebrate Birthdays Rose Project were able to help so many kids in need, and make dreams come true for cancer patients who can not get simple things such as a small birthday celebration, and that a freshman, new to the Academy organized the week is impressive.
Radovic (9) is not finished, though. She hopes to work with the organization again in the near future and says that she plans on being a service leader again in her next three years here at Academy.