Finding the "Perfect" Homecoming Dress
There are many special times that Academy girls will experience throughout their high school careers. One of these memorable events is homecoming. Homecoming is a wonderful time for groups of friends to meet up, get ready together and have a great time. There are many things that lead up to this special day. In my opinion, the biggest stress that goes into this event is picking the "perfect" dress. This is stressful because there are so many different styles and colors to chose from. Narrowing it down to the perfect dress could take weeks so its important to start early.
During the time of homecoming, mostly everyone chooses to wear short dresses because of how hot it is outside. Whether you are looking for a sequin, lace, or printed dress, there is some kind of style for everyone. Most girls chose to go with a simple, solid color so it easier to match their dates. There are also many pattern dresses that add more of an outgoing look and can look great on anyone. Another very popular type of dress, is sparkly and sequin, which sometimes can be a little overbearing in pictures.
It is important that you even out your outfit as well. For example, if you are wearing a body-tight dress, you might not want to wear five inch heels. If you chose to wear a sparkly dress, you might want to refrain from wearing sparkly heels and go more with a nude heel. Remember you are representing Academy so wear a dress you know your parents and teachers will approve of.

Like in any situation, shoes are the most important part of the entire outfit. You will be walking the entire night so make sure you buy a pair that are comfy and don't kill your feet. Because you will be taking pictures with you date, most girls do not want to be taller than their date. For all the shorter girls, this is the opportunity to wear your highest heels. Whether you want short heels, high heels or even flats, there are a variety of different stores you can find the perfect shoe. Many girls may go to Nordstroms, where they have a wide range of all types of shoes. Another popular place is DSW. The great thing about shoes is that you can wear them over and over again with any outfit so chose a pair that you feel comfortable in and feel confident.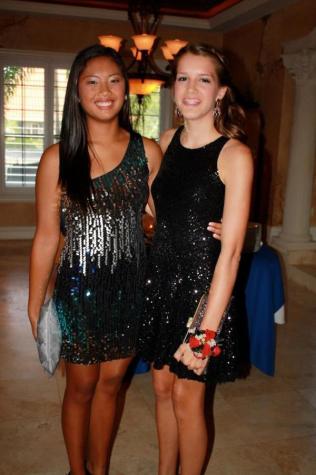 Especially in South tampa, there are a variety of different boutiques that any girl can go to to find a dress. Some girls chose to spend more money on their dress so it has better quality. If you want to spend more money, Georgette's is a great place filled with beautiful designer dresses; or you can visit Cece's Boutique. If you are looking for affordable, places: Nordstrom, The Look, and Key's Country are great places but still fashionable.
Leave a Comment
About the Contributor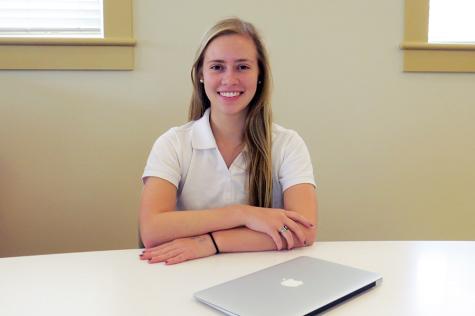 Lauren Raab, Senior Staff Writer
Hi my name is Lauren Raab. I am a senior at the Academy and am a senior writer for Anchona. I love fashion and keeping up with the trends. I work at the...