Best and worst fashion at the 2013 Emmys
                                The 65th Primetime Emmy Awards which took place on September 22 on CBS is an annual awards celebrating the Academy of Television Arts and Sciences. This night is full of suspense from seeing who wins the awards to who wears the best outfits. There were many great and and some not so great outfits.
BEST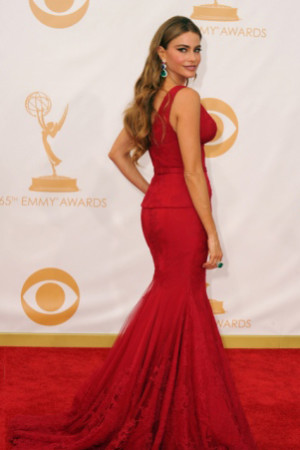 Sofia Vergara– Modern Family star Sofia Vergara once again looked amazing at the Emmys. This beautiful red gown flattered her body and went well with her complexion. She never fails to leave us speechless on her outfit choices. A+ for you, Sofia.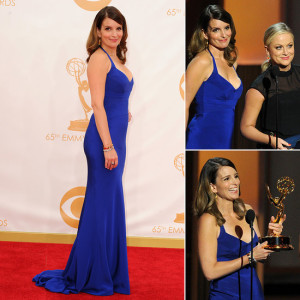 Tina Fey– not only did Tina Fey look breathtaking at the Emmys, she started off the show with yet another hilarious skit. This low cut royal blue gown flattered her figure. Great outfit choice on her part.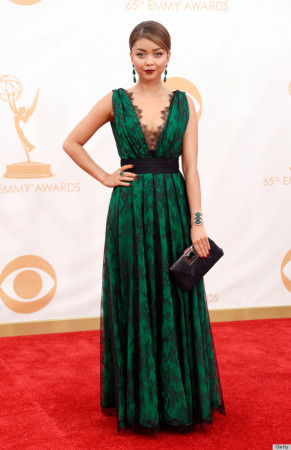 Sarah Hyland– Modern Family star Sarah Hyland had a great dress that was appropriate for her age. The lace was just enough and the shade of green went perfectly with her skin tone. Her maroon lips stood out adding an extra POP to her look.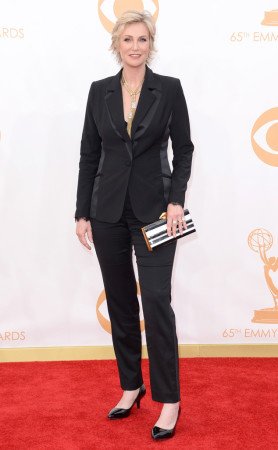 Jane Lynch– Much like her character Sue Sylvester from Glee, Jane chose to wear a pantsuit. The all black suit looked stunning on her and was complimented by her girly gold jewelry and small black and white clutch.
Everyone looked beautiful at the Emmys; these were just some of the few outfits that really stood out to me. There's always next year so get ready for all the fashion choices to come!
WORST
Lena Dunham– Girls star Lena Dunhams outfit was one to disappoint at the Emmys. Instead of picking a form-flattering look, she chose a poufy, floral dress. if her gown's silhouette was not bad enough, her outrageous eye makeup distracted the audience from her beautiful doe eyes.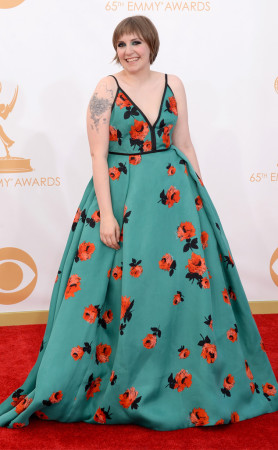 Zosia Mamet– Another actress of the show Girls chose to go with a loose, painted looking dress. Even though this dress was custom made, we wish she had gone with a better choice. The uncomfortable bralett stands out making Zosia look disproportional compared to the rest of the dress. This could have been a better look if tighter and the bralett was gone.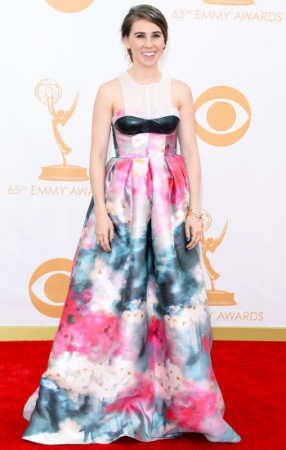 Paula Abdul– Paula Abdul usually has breathtaking outfits, but this was a big NO. Not only is this dress not revealing a spot of skin, the material is not flattering. This gold and silver mixture would have looked all right without the turtleneck and long sleeve. Paula's makeup and hair looked well, but the dress.. Not loving it.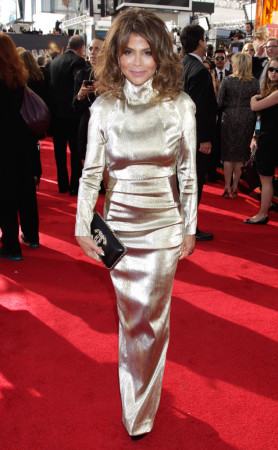 You may disagree with me on these choices, but these women have been seen wearing amazing dresses and these did not do them justice. E! Fashion Police has featured these women on there WORST dressed list as well. There's always another award show for them to redeem themselves in the fashion world.
Leave a Comment
About the Contributor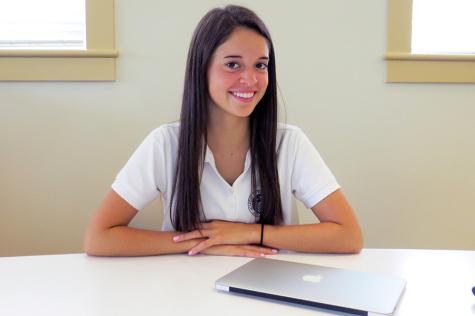 Gaby Ruiz, Arts & Entertainment Editor
Senior Gaby Ruiz has been on Achona since Sophomore year. She's Arts and Entertainment Editor and Captain of the Jaguarettes Dance Team. She enjoys watching...