Gasparilla International Film Festival Hosted by AMC Centro Ybor
The Gasparilla International Film Festival is an event put on by the city every year after the Gasparilla Parades and runs have concluded. This is the 12th annual event that began on Tuesday March 20 and will end on Sunday Mar. 25. The entire event is run by the non-profit organization; Tampa Film Institute, Inc. The main goal of the Institute in creating the Film Festival was to inspire Tampa Bay's diverse population, educate others on social awareness and creating a positive economic impact.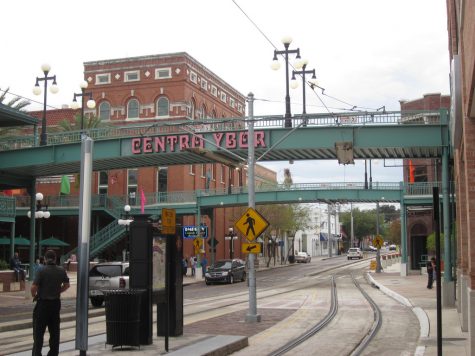 The Tampa Film Institute was founded in 2006, and the International Film Festival was first held in 2007. An honorable mention from the 2007 festival is the Best Actress award that was won by Reese Witherspoon in "Walk the Line."
Day 2 of #GIFF2018 at our AMC Centro Ybor home!
What are you looking forward to watching?!
🍿📽❤️#GasparillaFilm #SuncoastCommunity pic.twitter.com/v9lXU6zC4E

— Gasparilla Film Fest (@gasparillafilm) March 21, 2018
Considerably the biggest draw to this event is the film "Best F(r)iends" directed by Justin MacGregor with actors; Tommy Wiseau, Greg Sestero, Kristen Stephenson Pino, Vince Jolivette, Paul Scheer. Wiseau is most known for his 2003 film "The Room," which received many criticisms as one of the worst movies ever made and gained cult film status. The making of the film was then depicted in the new James Franco film, "The Disaster Artist." Furthermore, occurring at the film festival is also the opportunity for a meet and greet with Wiseau and Sestero.
Some of the other upcoming films that can be seen are; "Between Waves" directed by Joe Herbert on Mar. 22, "Beirut" directed by Brad Anderson on Mar. 23, "Sweet Country" directed by Warwick Thornton on Mar. 24, and "Brothers in Arms" directed by Paul Sanchez on Mar. 25. It is 12 dollars per film and the films are shown in Centro Ybor 10, 1600 E Seventh Ave.