AP Government and Civics Teacher Stacy Filocco Takes on new role as JV Basketball Coach
Like many Academy sports, basketball has been known to be one of the most demanding yet fun sports to play. This school year, freshman civics and AP government teacher Stacy Filocco will take on the task of coaching the Junior Varsity Basketball team. A Maryland native, Filocco attended Tufts University in Boston, then attended the University of Mississippi to major in history. Before the season begins, Achona got the chance to ask Filocco about her new role.
1) When and where did you start playing basketball?
"I started playing in third grade for the rec league. I did not want to do it, but my mom made me."
2) When did you start getting serious about the sport?
"In fifth grade I started playing for a travel team, and that is when I really started enjoying the sport."
3) When did you realize you wanted to play in college?
"I actually did not want to play basketball until I got to Tufts; I had already been playing volleyball there."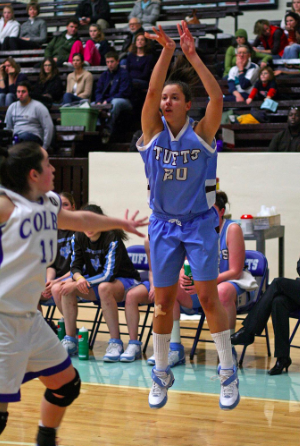 4) What was your experience playing in college?
"I loved my experience playing in college. Being on a team was a lot of fun, and it taught me good time management skills."
5) Was it hard to balance school work and a sport in High School/ College?
"I never thought it was difficult. I was used to it since I had played sports in high school, and it gave me a good routine. Most of my classes were over everyday at 4:00 p.m., so after that I would go to the gym."
6) What are you most looking forward to in the new season?
"I am looking forward to working with slightly older players since I worked with middle schoolers coaching volleyball in the past. I also hope to see some move on to varsity."
7) Do you have a specific goal for the season?
"I would like to see everyone improve their individual skills, specifically ball handling skills!"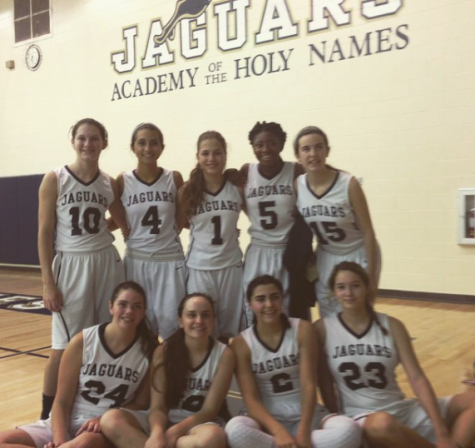 Assistant Athletic Director and Varsity basketball coach Christopher Severini states, "We are very lucky and fortunate to have such a great addition to our basketball team.".
Basketball tryouts will be held October 19th, 20th, and 21st.
Oct 19 – 5:30-7:00pm
Oct 20 – 4:00-6:00pm
Oct 21 – 5:30-7:00pm