AHN's Favorite Broadway Shows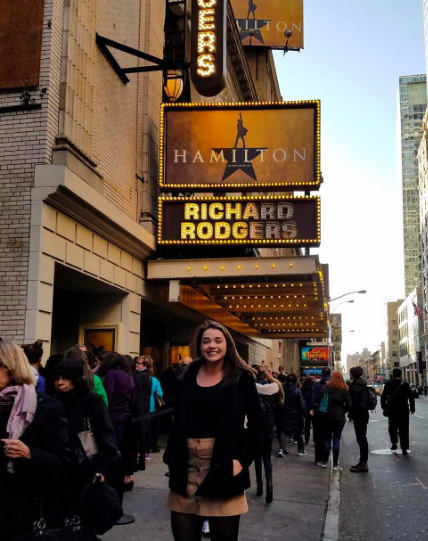 Wicked
Wicked, an obsession of many Academy girls, written by Stephen Schwartz and originated by broadway stars Idina Menzel and Kristin Chenoweth. The show is based off of the backstory of The Wizard of Oz, and has been performing 8 shows a week since October 30th, 2003.
Elphaba, a misunderstood green girl ultimately known as the 'Wicked' witch, finds herself at Shiz University, where she meets Glinda, commonly known as good. The show reveals what happened before what we know to be the story of the Wizard of Oz, and carries underlying themes of the struggle of acceptance and how looks can be deceiving.
Wicked can be seen on Broadway at the Gershwin Theater, and is returning to Tampa on it's 2016 national tour.
2. Hamilton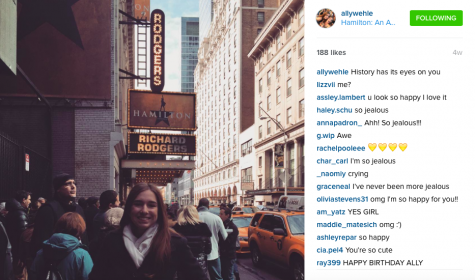 Hamilton is a new American musical, and has swept the nation though being today's most talked about show. The musical tells the story about the life of Alexander Hamilton, and stars the writer of the show itself, Lin-Manuel Miranda.
In his review, Erik Papenburg of the New York Times claims, "It's a theatrical rarity: a critically acclaimed work, written by a young composer, that's making a cultural impact far beyond Broadway's 40 theaters. That it's told through the language and rhythms of hip-hop and R&B — genres that remain mostly foreign to the musical theater tradition — has put it in contention to redefine what an American musical can look and sound like."
Not only has is the music catchy, but it has also been used by many Academy girls to study American History.
Freshman Civics and senior Government teacher Stacy Filocco claims, "The songs from Hamilton has been very relatable for my students to a number of topics including federalism, the powers of the president, and checks and balances."
Though most well-known for the 1978 film, the musical motion picture holds a special place in the hearts of many generations. Set in a high school, two summer-lovers Danny and Sandy reconnect after Sandy is transferred to the same school as her summer boyfriend.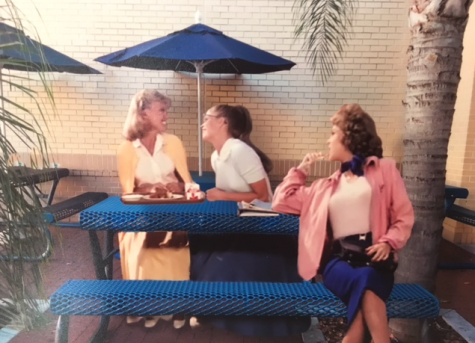 Freshman Morgan Farrior claims, " I love Grease mainly because it is something I can watch with a diverse amount of age groups, and it is not limited to those who grew up in that era. Even though it is an older movie, the songs are still so catchy!"
4. Hairspray
Well-known to Academy girls for the 2007 re-make, Hairspray is an energetic and well-loved musical adored by many generations. Tracy, a chubby, dance-loving teen in the 1960's lands a spot on a local television dance show after proving her impressive dance skills to produces. Outside of the show, Tracy is faced with the wrath of society for her views during times of segregation.
5. Newsies
Disney's
Newsies
, a fairly new show opened 2012 on Broadway several years after the premiere of the motion picture.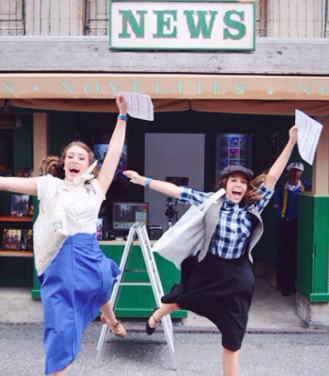 Though now closed on Broadway, the show continues to run on it's
national tour.