Harry Potter's Alan Rickman dies at age 69
Beloved actor Alan Rickman, who was most well known for his portrayal of the Harry Potter character, Severus Snape, passed away on January 14, 2016. According to dailymail.com, the cause of death was pancreatic cancer.
J.K. Rowling, author of Harry Potter shared via Twitter that Alan, "was a magnificent actor and a wonderful man."
There are no words to express how shocked and devastated I am to hear of Alan Rickman's death. He was a magnificent actor & a wonderful man.

— J.K. Rowling (@jk_rowling) January 14, 2016
As stated by CNN, Rickman began his acting career in theatre, with the Royal Shakespeare Company. Afterwards, he moved on to acting on television before earning a role on his breakout film, Die Hard. From there on, Rickman continued with his career in acting and eventually landed himself in the role of beloved "Severous Snape," a challenging character who came with a dark and vexed complexity.
"I liked his character, because even though he tried to act intimidating on the outside, he was actually sentimental on the inside," states freshman Brooke Breeze.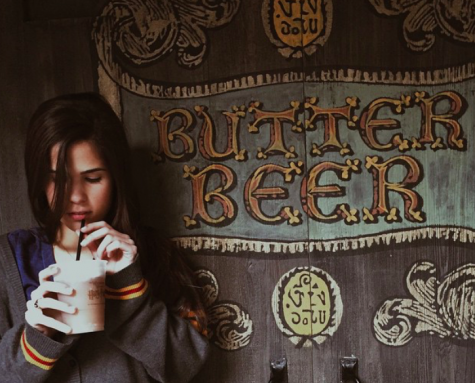 Alfonso comments that, "I always admired Alan Rickman for his roles in films such as Love Actually and Sense and Sensibility, but mostly for his role as Snape in the Harry Potter films. Hearing of Rickman's death made it seem like Snape was gone with him. It made me nostalgic, and of course, devastated."
Not only has Rickman received love from fans, but also from fellow celebrities over twitter.
#AlanRickman pic.twitter.com/e7Pyubd8qn

— Emma Watson (@EmWatson) January 14, 2016
I was at Leavesden Studios today when I heard the news. As I walked through the canteen I… https://t.co/tvOqG8EfjE — Matthew Lewis (@Mattdavelewis) January 14, 2016
Shocked & sad to hear Alan Rickman has passed away. One of the nicest actors I've ever met.Thoughts and prayers with his family at this time

— James Phelps (@James_Phelps) January 14, 2016
As a tribute to Rickman, a video of Snape's most famous Harry Potter scenes has been created in order to celebrate the iconic role.
According to Buzzfeed,  youtube user (kcawesome13) combined the character's most iconic scenes to display how misunderstood Snape truly was.
Regardless of this tragic event, Harry Potter fans believe that even after all this time, they will always remember Rickman.