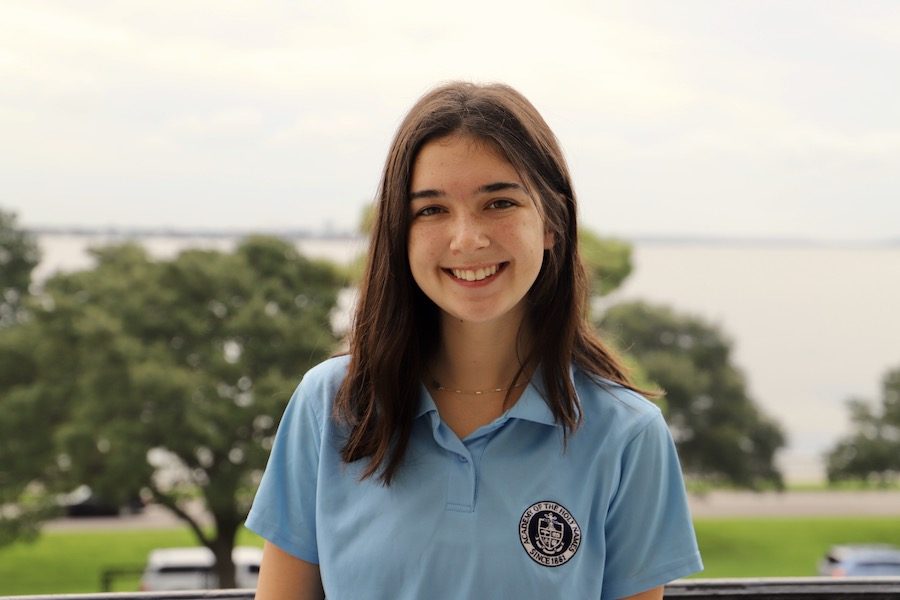 Caroline Jones is an Academy of the Holy Names Senior, first-year journalist, and Staff Writer for Achona. Outside of her regular school day, Jones enjoys exercising at the gym, spending time with her friends, and finding new places to eat. Although she is always finding new restaurants, her all-time favorite and go-to is
California Pizza Kitchen.
She also makes sure to set aside time to relax, unwind, and watch all her favorite
TV shows
. Some of these shows include, "Desperate Housewives", "Shameless", and "Grey's Anatomy". Within school though, Jones' favorite subjects to study and go to are English and History. Caroline hopes to attend either the
University of Tennessee Knoxville
or Catholic University of America next year. A fun fact about Jones is that she was born in Maryland and moved to Tampa in 2nd grade. Something quirky she has done since Kindergarten is that she always breaks off the ends of her pens and pencils for "good luck".
Caroline Jones, Senior Staff Writer
Dec 17, 2019

Academy Students Perform in First Annual Instrumental Christmas Concert

(Story)

Dec 09, 2019

Academy Students Opinions on Black Friday and Cyber Monday

(Story)

Nov 18, 2019

Christmas Movies Released on Netflix in 2019

(Story)

Nov 06, 2019

2019 Varsity Volleyball Team Wins Regional Finals

(Story)

Oct 31, 2019

What Factors Affect Seniors' College Decisions?

(Story)

Oct 25, 2019

Post Malone Comes to Tampa

(Story)

Oct 17, 2019

Could You Forgive Amber Guyger – Ex Cop Who Shot and Killed Botham Jean?

(Story)

Oct 04, 2019

Academy Students Thoughts on Spike and Splash 2019-2020

(Story)

Sep 26, 2019

The 2019 Academy Volleyball Team Are Well on Their Way

(Story)

Sep 24, 2019

How do Seniors Feel About the New Lounge? (VIDEO)

(Story)

Sep 16, 2019

Homecoming Dress Shopping Tips

(Story)