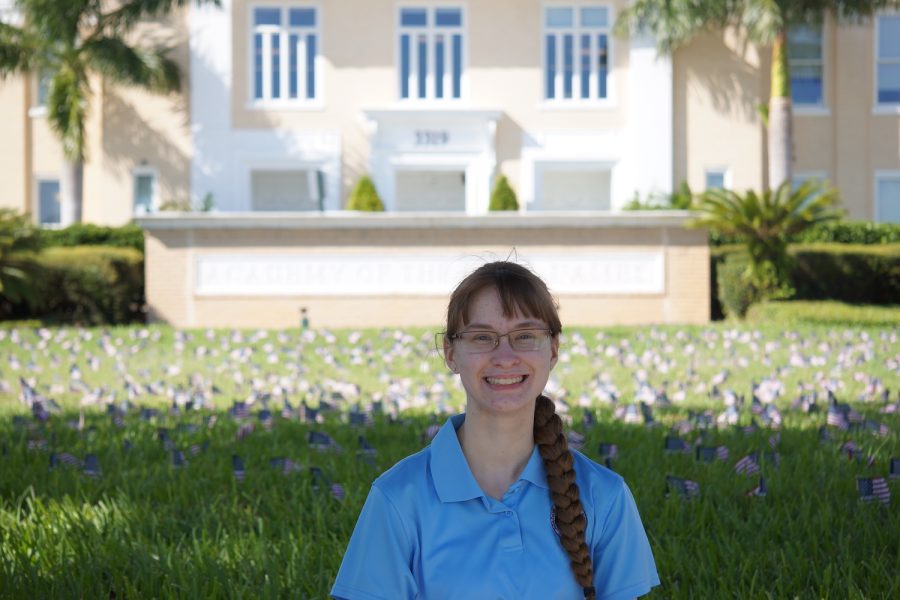 Anika Schmid is an Academy senior and first-year staff writer at Achona. Anika has been a member of the National Beta Club and  SWAT club at Academy. Anika considers English as her favorite subject and is passionate about journalism. She has a growing interest in literature since she likes writing, reading, and analyzing literature. Anika is excited for her senior year at Academy and is hopeful that she'll see her friends after quarantine. In her free time, Anika likes to write stories, read, and listen to music. Anika would like to go to a local Florida college and plan to major in English, literature, writing, or journalism. She likes to shop at
Hot Topic
,
Etsy
, and
Redbubble
. Her favorite animal is a panda, her favorite book series is Artemis Fowl, and she loves the show The Umbrella Academy. Anika loves the movie "Tangled", and her favorite Disney princess is Rapunzel. Anika tested to be an INFJ, the rarest type, on the
Myer-Briggs personality test
. She likes to dye her hair bright colors during her summer vacations, such as purple, pink, and blue.
Anika Schmid, Senior Staff Writer
Jan 13, 2021

How Does Digital Amnesia Affect Teenagers?

(Story)

Dec 17, 2020

Expectations for 2021

(Story)

Dec 09, 2020

From Grammy to Hot 100: BTS's "BE" Breaks Global Records

(Story)

Dec 01, 2020

The Price of Being a Woman

(Story)

Nov 16, 2020

COVID-19 and Florida's Environment

(Story)

Nov 04, 2020

Fans' Creativity Impacts a Community: The Revival of Minecraft

(Story)

Oct 27, 2020

Review: mxmtoon's New EP "dusk"

(Story)

Oct 13, 2020

Are Hogwarts Sorting Hat Quizzes Accurate?

(Story)

Oct 02, 2020

Exploring Beyond Fears: What Makes a Phobia?

(Story)

Sep 24, 2020

Academy Students Reminisce Childhood Memories on Disney+

(Story)

Sep 16, 2020

The Dangers of Gender Reveal Parties: From Wildfire to Plane Crashes

(Story)

Sep 03, 2020

AHN Students Start School Apparel Business on Instagram

(Story)