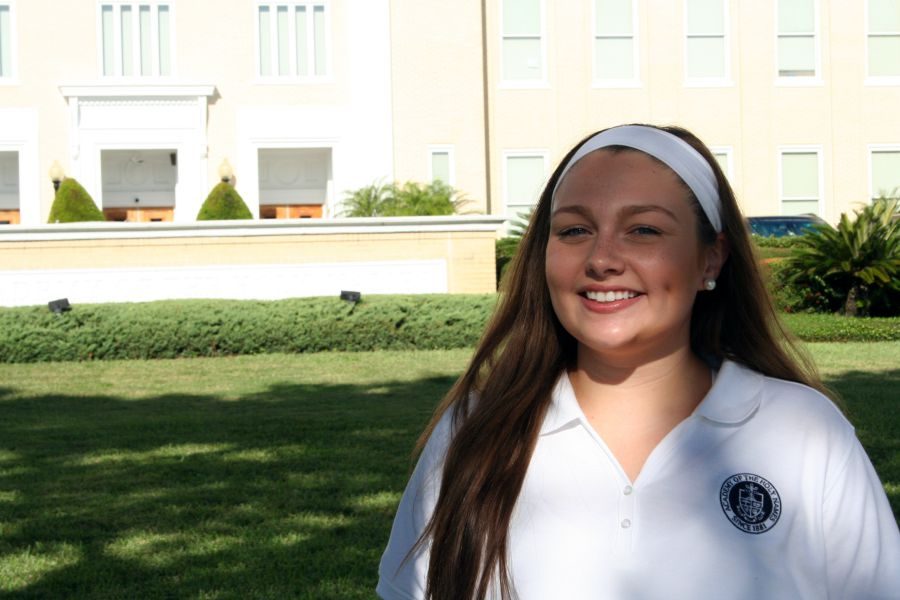 Samantha Cano is a first year Achona staff writer and an Academy Junior. Cano is very involved in extracurriculars at Academy, she is in the clubs SADD, Ambassadors, Key Club, Service club, and Respect for Life. Sam's love of writing is relayed in her favorite class, AP Lang, where she loves reading the assigned novels that are centralized on feminism. Cano is going into her second year as a Jaguarette and is incredibly passionate about dancing, starting her career at just two years old. When Cano isn't on the dance floor, she is hanging out with her friends, cuddling with her dog, and watching her favorite show,
The Office
, on Netflix. Cano is most excited about taking on challenging classes throughout her Junior year and of course, being able to drive because she can jam out to her bomb
Spotify
playlists! Like her wide range of dance genre abilities, Cano has a diverse taste in music from hardcore rap to alternative. Cano aspires to start pre-med attending UF or USF and continue her dance career by being on a college dance team. During her downtime, Cano enjoys sipping on a cup of warm coffee and scrolling through her
Pinterest
or
Twitter
. When Cano isn't in school she loves going to Disneyworld and Universal Studios with her family and having a good time.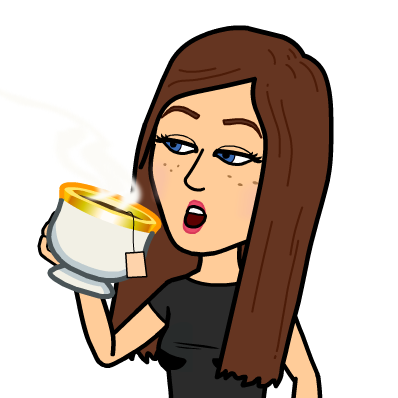 Samantha Cano, Junior Staff Writer
May 07, 2018

Class of 2018's Favorite Memories

(Story)

Apr 23, 2018

New Netflix Original Rises to Popularity

(Story)

Apr 13, 2018

AHN's Track and Field Team Competes in FSHAA District Meet

(Story)

Mar 27, 2018

AHN Faculty and Staff as Vines

(Story)

Mar 09, 2018

Achona Editor Glo-Ups

(Story)

Feb 28, 2018

An Open Letter to AHN Moms

(Story)

Feb 22, 2018

Eight Riveting Documentaries to Watch

(Story)

Feb 14, 2018

Valentine's Day Gift Ideas

(Story)

Feb 01, 2018

Jaguarettes Dance Team Celebrates Senior Night

(Story)

Jan 27, 2018

American Crime Story Is Back With Season Two

(Story)

Jan 18, 2018
Dec 12, 2017

Quarter Notes' Christmas Concert

(Story)

Nov 30, 2017

Jaguarettes Take on New York City (Vlog)

(Story)

Nov 13, 2017

Friendsgiving Tips and Ideas

(Story)

Oct 30, 2017

School Night Halloween Activities

(Story)

Oct 26, 2017

HOA: Olivia Mortellaro and Camryn McClendon Play for Varsity Volleyball as Freshmen

(Story)

Oct 24, 2017

Senior Feelings As Told By "Grey's Anatomy"

(Story)

Oct 13, 2017

Therapy Dogs Flown Across the Country to Las Vegas

(Story)

Oct 06, 2017

How Well Does AHN Know Memes? (VIDEO)

(Story)

Sep 28, 2017

How to Properly Handle Grief (Video)

(Story)

Sep 19, 2017

Eight Gifs To Get You Through A Full Rotation of Eight Sets

(Story)

Sep 02, 2017

Kicking Off the 2017-2018 School Year

(Story)

May 26, 2017

Class of 2017 Baccalaureate Mass

(Story)

May 15, 2017

Junior Class Presents Ethical Issue Projects

(Story)

May 04, 2017

Reasons to Volunteer at Summer on Bayshore

(Story)

Apr 27, 2017

AHN Reacts to 13 Reasons Why

(Story)

Mar 30, 2017

Jaguarettes Varsity Dance Squad To Host Open Tryouts

(Story)

Mar 22, 2017

20 Questions with Dr.O

(Story)

Mar 08, 2017

Multiple Artists Release New Music

(Story)

Feb 23, 2017

Chance The Rapper Announces Spring 2017 Tour

(Story)

Feb 13, 2017

Best Tweets from Super Bowl LI

(Story)

Feb 03, 2017

Dominican Republic Shoe Drive

(Story)

Jan 27, 2017

AHN Reactions to the Inauguration

(Story)

Jan 19, 2017

The Tampa Community Prepares for Gasparilla

(Story)

Jan 10, 2017

Motivation for 2017

(Story)

Dec 02, 2016

Trump Supporters Trend #BoycottHamilton

(Story)

Nov 17, 2016

Would You Rather: Christmas Edition

(Story)

Nov 08, 2016

AHN Admissions Hosts Their Annual High School Open House

(Story)

Nov 01, 2016

AMC's "Walking Dead" Returns With Season 7 (Warning:Spoilers)

(Story)

Oct 25, 2016

10 Reasons Your Pet is Ultimately Your Best Friend

(Story)

Oct 18, 2016

15 Ways To Start Your Day Off Better

(Story)

Oct 03, 2016

Creepy Clown Sightings Are Happening Closer to Tampa Than You Thought

(Story)

Sep 26, 2016

American Horror Story Continues to Spook Viewers with Their Sixth Season

(Story)

Sep 16, 2016

Tampa Bay Buccaneers 2016 Season Off to a Promising Start

(Story)

Sep 08, 2016

A Day in the Life of an AHN Girl, as Told by Disney Characters

(Story)